Kitzbühel Special, Part 3 – The culinary arts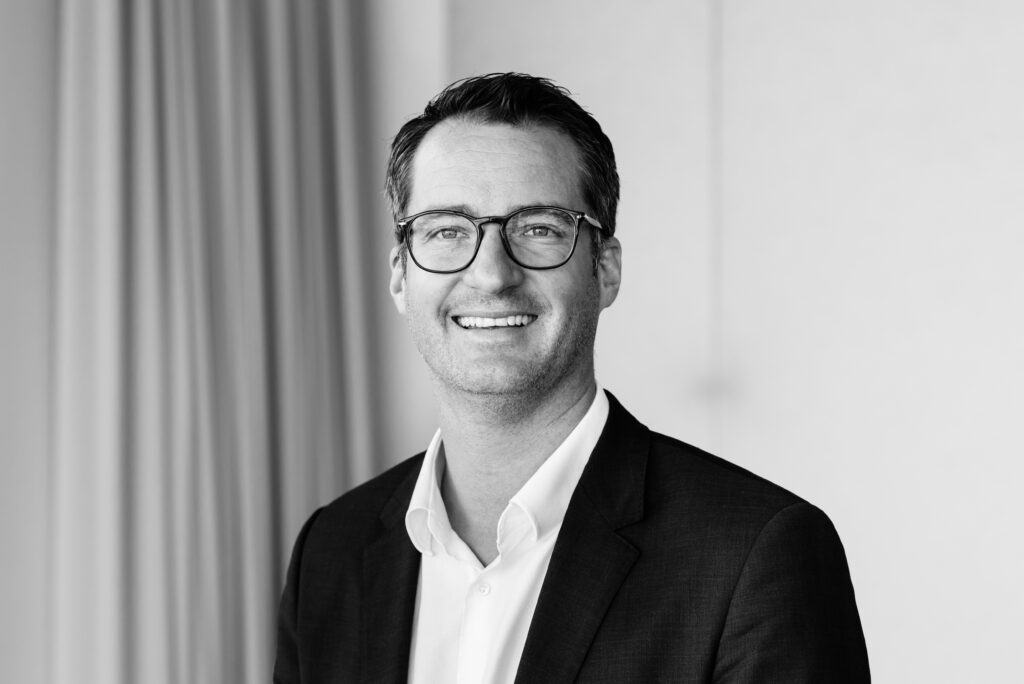 One thing in advance: people have always eaten well in Kitzbühel. Fine inn cuisine, paired with first-class products from the surrounding area stand now once for a winter sports oasis, in which not only the local residents, but also guests from all over the world should feel comfortable. And the more demanding the clientele, the more inventive the cuisine. Jürgen Kleinhappl, Styrian with stations in the Trofana Royal in Ischgl, the restaurant Saziani in Straden and the Steirereck in Vienna, who has taken over the culinary management of all Harisch businesses for 4 years, which also includes the gourmet restaurant "Neuwirt" in the Hotel Schwarzer Adler, knows this. "The audience is constantly changing, so we have to keep up," Kleinhappl said. "That means we're going more regional and also upgrading the wine cellars to meet first-class standards." The aim is not to win prizes, but simply to make quality our top priority. Kleinhappl: "We have to adapt the offer to the future guest. Whether it's the gourmet menu or the price-performance ratio, we simply realize that the guest's expectations have changed and we have to respond to that."
In the meantime, Kitzbühel has become a year-round destination, but not all establishments follow the call and increasingly focus on winter tourism. One example is the "Zuma", housed in the 5-star hotel "Weißes Rössl", which is only open from the beginning of December to the end of March. "The team comes partly from Dubai, partly from summer vacation spots like Ibiza, Mykonos, Portofino." Since the end of 2019, Japanese system gastronomy has been a permanent fixture in Kitzbühel. Kleinhappl, who of course knows about the restaurant's occupancy rate, is convinced: "Zuma is actually proof that there would still be room for two or three others here."
Whether classic Austrian, Italian or Asian – we introduce you to the best restaurants in Kitzbühel:
Neuwirt
The first port of call for all those who are looking for something special: The "Neuwirt" restaurant, housed in the "Hotel Schwarzer Adler", has been one of Kitzbühel's absolute top addresses for years. From traditional Tyrolean cuisine to energy cuisine and the finest vegetarian creations, chef Alexander Knelle offers everything a gourmet's heart desires. Host and sommelière Martina Feyrsinger serves the perfect wine to go with it.
Florianigasse 15, 6370 Kitzbühel
Mail: info@neuwirtkitz.com
Phone: +43 5356 6911-58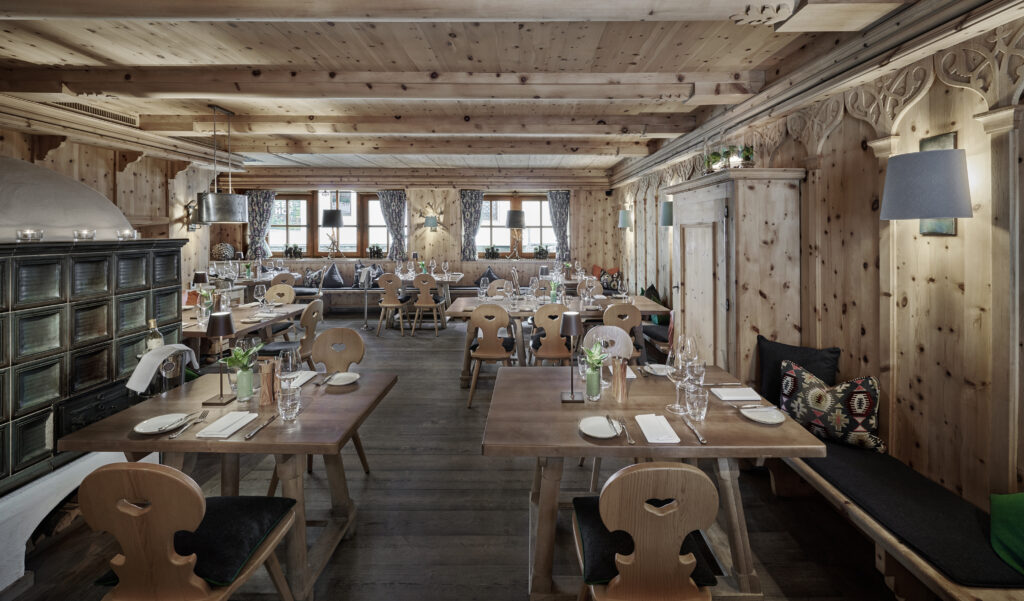 ZUMA
Founded by Rainer Becker in London in 2002, the fine dining concept is now also enjoying great success in metropolises such as Hong Kong, Dubai, Doha, Abu Dhabi and New York. At the end of 2019, ZUMA opened its doors in the 5-star hotel "Weißes Rössl", offering Japanese cuisine including a sushi bar and Robata Grill. Timely reservation recommended!
Bichlstraße 5, 6370 Kitzbühel
Phone: +43 5356 71900 555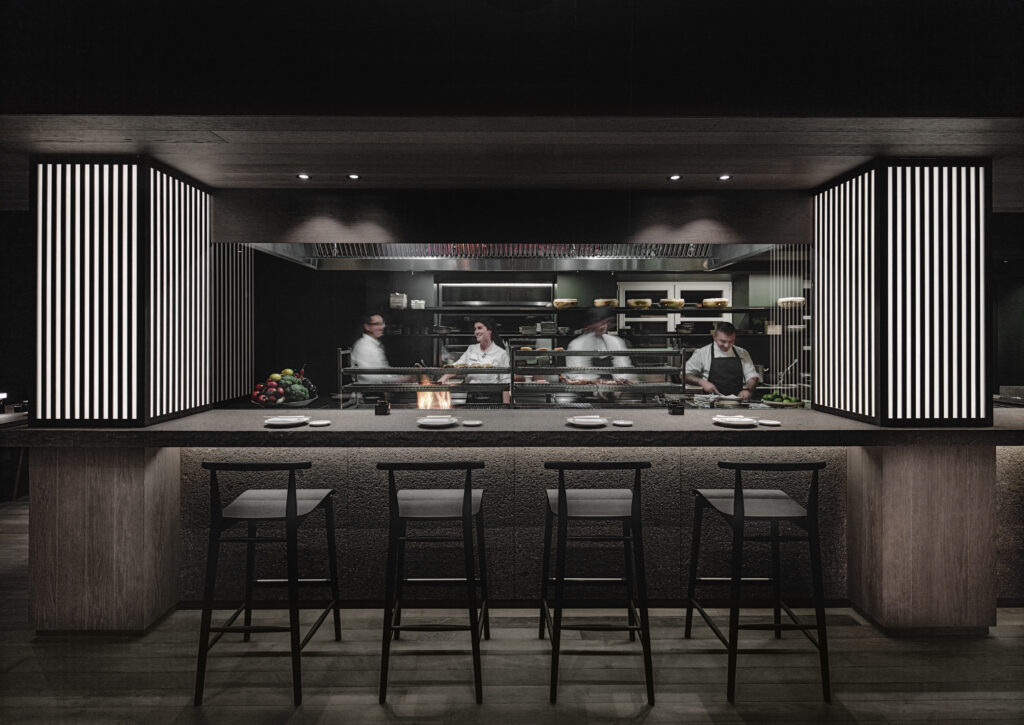 Lois star
Lois and Maria Stern offer culinary delights at their best: light, healthy, modern – and above all, made from products of the highest quality. The open show kitchen was already a sensation when it opened in 1994 and remains so today. Since the beginning, the European-Asian cuisine is always reinterpreted and unique taste experiences are created at the highest level.
Josef-Pirchl-Strasse 3, 6370 Kitzbühel
Mail: office@loisstern.com
Phone: +43 5356 74882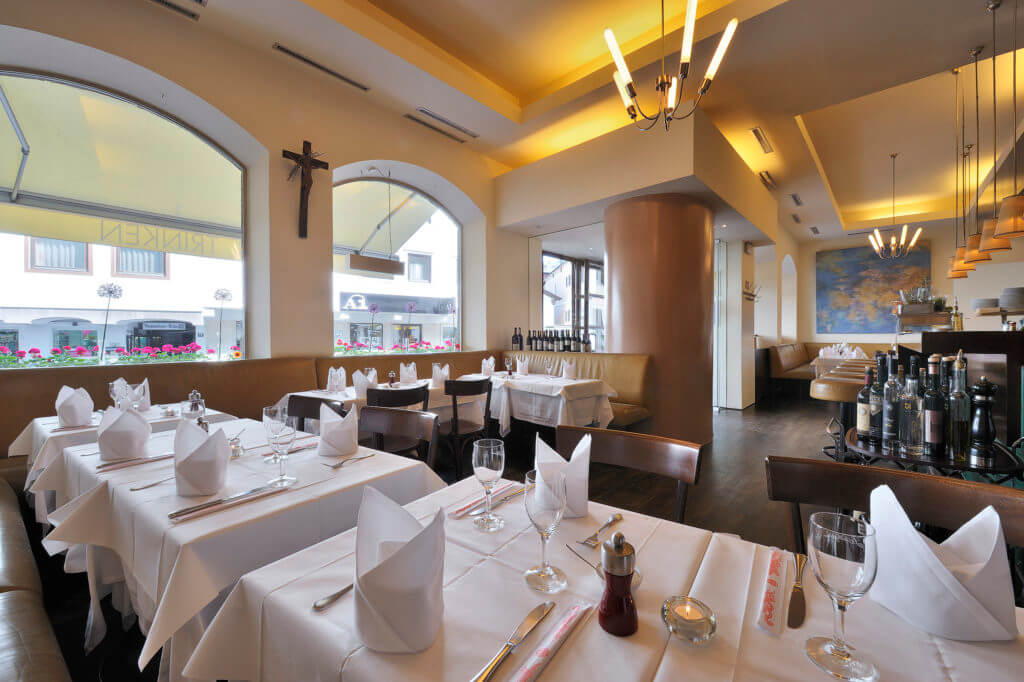 Rosi's Sonnbergstuben
Whether duck or Kaiserschmarren: For over 50 years, Rosi Schipflinger's Sonnberggstuben has stood for enjoyment, tradition & lifestyle. The traditional Tyrolean-style guest rooms and the sun terrace invite you to socialize all year round.
Oberaigenweg 103, 6370 Kitzbühel
Mail: mail@sonnbergstuben.at
Phone: +43 5356 64652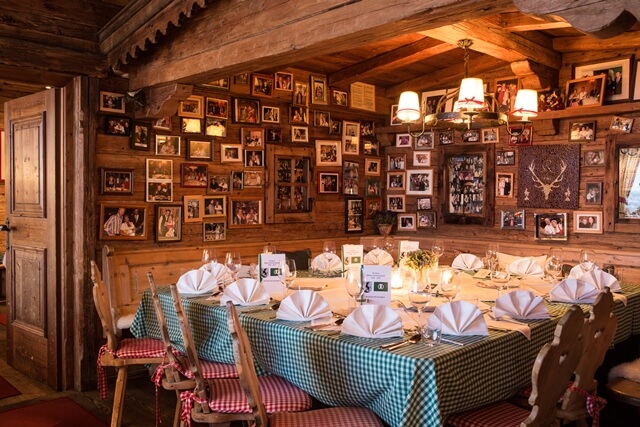 Chizzo
Housed in one of the oldest houses in the city, the inn is a popular meeting place for guests and locals. Here, history and tradition meet Italian cuisine and exquisite wines. Ivan Marzola and his team inspire daily with specialties and fresh products from northern Italy.
Josef Herold Street 2, 6370 Kitzbühel
Mail: service@chizzo.at
Phone: +43 5356 64500
Mocking
In the inn of siblings Andrea Posch and Martin Huber, it is first and foremost about one thing – the highest product quality. Here, classics of Austrian cuisine are refined with fresh ideas and end up as unique creations on the plate. Nice: Due to the great product love, the menu is changed seasonally.
Hahnenkammstrasse 8, 6370 Kitzbühel
Mail: info@mocking-kitzbuehel.at
Phone: +43 5356 66544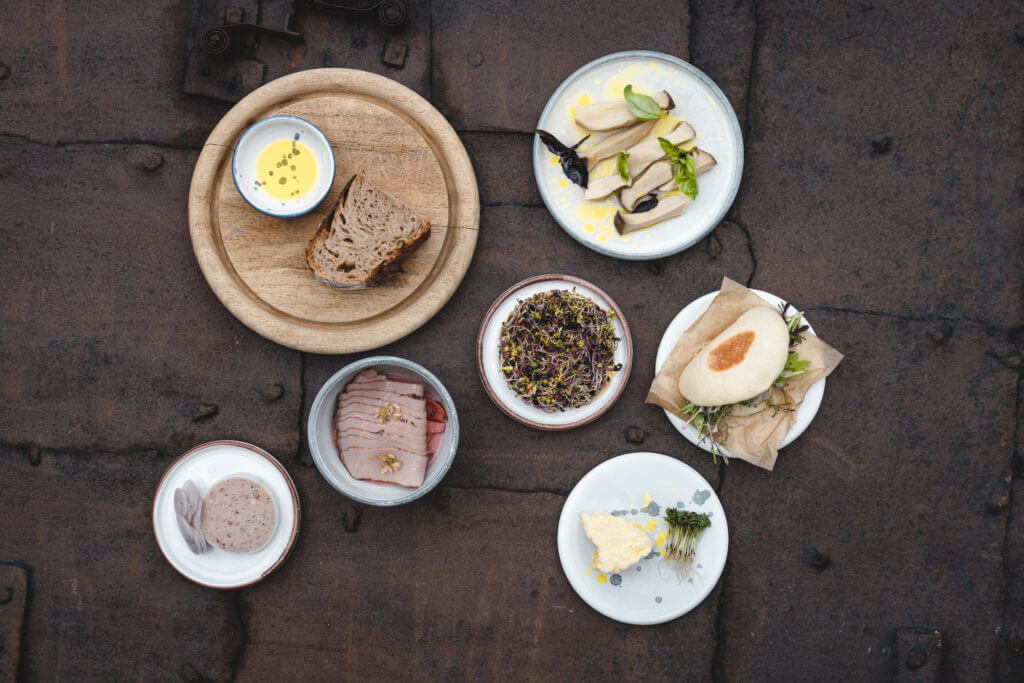 Hostaria Ristorante & Enoteca
Authentic Italian cuisine in the heart of Kitzbühel: Susi and Stefano serve a combination of classic Italian dishes and specialties, paired with an excellent selection of wines from the best wine-growing regions of Italy.
Alfons Petzold Way 2, 6370 Kitzbühel
Mail: info@hostaria-kitzbuehel.at
Phone: +43 5356 73302
————————————————————————————————————
More articles from the Kitzbühel special: https://myhome.at/kitzbuhel-special-der-immobilienmarkt/; premiumliving-blog.findmyhome.at/kitzbuehel-special-part-2-the-interior-design/
Kitzbühel: Luxury real estate in Kitzbühel
Chalets: Exclusive chalets
For mountain enthusiasts and fans of the slopes: real estate on the mountain or on the slopes