The perfect host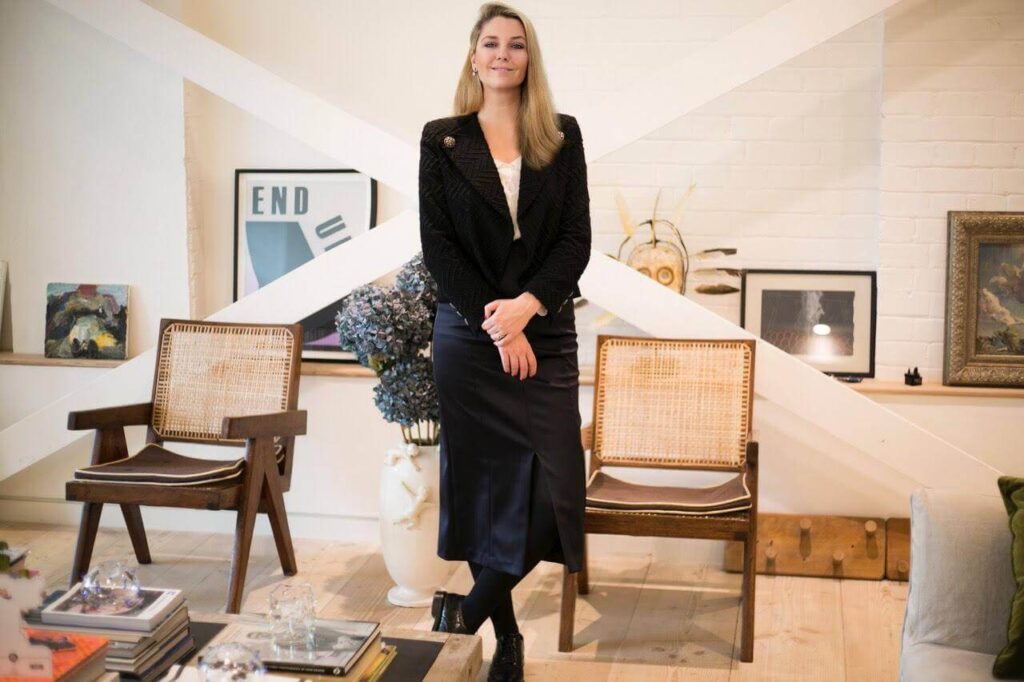 It sounds so simple, but it is quite a challenge. Because inviting guests to a private dinner in your own four walls requires some planning. First and foremost, there is the question of what the perfect mix of guests looks like, what the table should look like and what should be served without any of the guests toppling off their chairs (keyword allergies).
Beatrice Tourou is an expert on the subject, a hostess with a passion and equipped for all eventualities. The Viennese has mastered hosting private dinners from the inside out – and gave us valuable tips on what to consider for hosts, but also guests.
The invitation sets the tone
The minimum you can expect from a good host is a Whatsapp invitation with an attachment noting all the details. In other words: When and where exactly will the meeting take place, is there possibly also a dress code, etc.? More exclusive, of course, are tickets that are sent in time (!) by mail. It is also important to ask at the time of the invitation if any of the guests have intolerances, do not eat meat or other foods.
From 8 guests staff is required
A successful evening costs money – but then everything should fit. So don't skimp on the staff and organize a waiter in time to take care of the hosting, refill the glasses in time and clear you as the host. Attention: Often it makes sense to think here also about the backup, in case the waiter cancels last minute. It is also important that the waiter is different from the guests in terms of outfit – not that someone at the beginning of the evening asks Mr. General Director to fill his glass because he does not (yet) know him. If you give invitations often, you might consider buying a matching pretty apron for the purpose.
Prepare everything and react in time
You have 10 guests but only 8 red wine glasses in the house? Bad. Check your stocks (glasses for champagne, white wine, red wine, matching plates for the menu) carefully and replenish if necessary, because a mix of different plates and glasses does not make a slim foot. Important: polish your glass sets in advance – there is nothing worse than lime stains on a fantastically set table. Also make sure that the wines you want to serve with the different courses are properly stored and sufficient.
Choose your guests carefully
There seems to be no end to evenings when no conversation gets off the ground. And it's your duty as the host to make sure that doesn't happen. In this respect, it makes sense to invite guests who already know at least one other guest in the round, who have the same interests, professions, etc. In terms of age groups, a difference of 20 years is not a problem.
Get out of the kitchen!
No – you are not expected to prepare the menu yourself. Not even one gear. More importantly, entertain your guests and yes, don't run to the kitchen every five minutes to do the dishes, feed the dog, or maybe even scrub the floor because a few crumbs fell down. You've come up with a great menu for the evening – that's enough.
The guest says when the evening is over
To kick the invitees out the door at midnight because you want to go to bed or clean up is beyond inelegant. If you have important appointments, an early flight or anything else on the schedule the next day, tell your guests already when you extend the invitation. And hope that no one has forgotten it then 😉
The shoes stay on!
It is an absolute no-go to require guests to remove their shoes upon entry. After all, a cocktail dress with guest slippers doesn't even look good on Gisele Bündchen – shoes are "part of the outfit" after all. Even though Russian citizens swear not to wear shoes in the luxury house – you don't have to go along with everything. You'd rather scrub the floor three times the next day, but you'll have guests who feel comfortable with you, too.
Hurray for the decoration!
Flowers and candles make a table really perfect. But pay attention to how you want the overall image to look. Scented candles are out of place at the dinner table, as are flower arrangements that resemble a bush and are so high that you can't even see your counterpart.
Be on time!
As a hostess, you should be dressed, coiffed and ready to go 30 minutes before the guests arrive. It's neither elegant nor polite to hand guests a glass of champagne and then head off to the bathroom to put the finishing touches on makeup.
Even though you as the host are responsible for a successful evening – the guest should also consider a few points that will make it more likely that they will be invited again.
In principle, a dinner is not meant to get drunk. Enjoy in moderation, so you don't fall out of character.
If you want to send flowers to the hostess, send those a day before. If you are a particularly attentive guest, find out in advance (preferably from the hostess's partner/husband) which flowers you particularly like. Bringing flowers directly embarrasses the hostess – where to put the bouquets when everyone is to be greeted?
Forget the bottle of wine – it was like that in student days. At an exclusive dinner, the wine was matched to the menu in advance. Ask the hosts in advance what you should bring. If the answer is: "Your presence is enough for us", this is the code for a good bottle of champagne. Otherwise, exquisite scented candles or tea sets are also suitable as gifts.
---
Landlust: Luxury real estate in the countryside
Urban: Luxury properties Vienna Urban
Villa location: Luxury properties Villa location
For ski fans: Luxurious living for ski fans
On the waterfront: luxurious living on the waterfront
Hotel service: Luxurious living with hotel service
Exquisite view: Luxurious living with an exquisite view
For golf fans: Luxurious living for golf fans
Classic elegance: Luxurious living in classic elegance