Design wine refrigerators
Are you looking for something special? But not only in terms of wine itself, but also its storage? Because as a passionate wine lover you know that wine can only develop its full aroma if it is properly stored and protected? Of course, not just any wine refrigerator can do all this, but the perfect one is needed: a functional design wine refrigerator. These cabinets are the combination of functionality and aesthetics, they offer a wide range of different sizes and designs and are designed to flawlessly match your interior. Discover the charm of design wine refrigerators!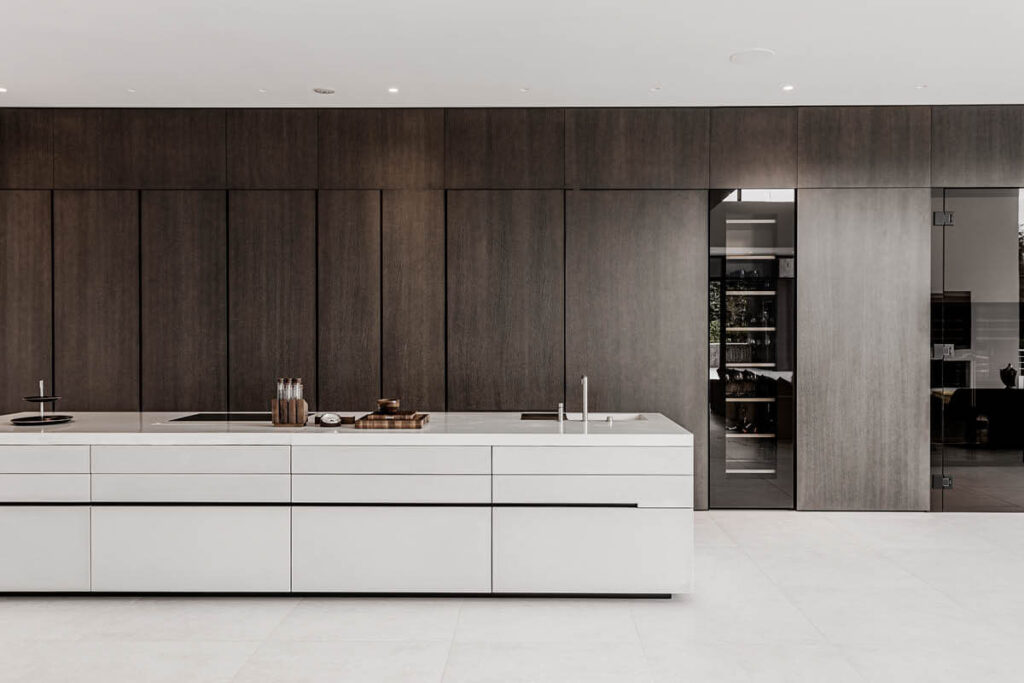 A wide range
Design wine refrigerators are made of high quality materials and have a long service life. They ensure that your wine is always perfectly tempered. At the same time, they provide the perfect solution for stylish wine storage.
Most bring all of this with them, yet there are many different types of wine refrigerators.Some of the most popular designs are the freestanding cabinets. These are usually large and can hold up to 100 bottles. They have glass fronts so you can show off your wine brilliantly.
Wall-mounted wine refrigerators are also elegant and very popular. However, they are slightly smaller and can hold up to 50 bottles.
The right decision
From traditional wine refrigerators to more modern models that have glass fronts and chrome applications, as well as white and black surfaces – each refrigerator has its own design. In addition, they are equipped with versatile features such as digital display, automatic temperature and humidity control and specific storage condition for each wine. The latest models even have built-in UV light filtering technologies to help protect your entire range from sunlight. Design wine refrigerators thus offer several advantages over conventional wine refrigerators. And by choosing a cabinet that fits, you can make sure yours is tailored to your needs and integrates into your home in a first-class way. With design wine refrigerators you not only have the opportunity to store your wine properly – you also get a stylish accessory for your home!
The ultimate wine experience
A wine climate control cabinet offers you one of the best wine storage options. They are ideal for long-term storage or for aging your wine. It also protects your wine at exact temperatures and presents your collection in all its glory. But that is by no means all! Depending on the device, such a wine cabinet has different temperature zones, so you can store a variety of different types of wine.
If we're going to name names, the fully integrated, modular Vario Refrigeration Series 400 wine cabinets from Gaggenau are at the top of the list. Made of almost seamless stainless steel, wine refrigerators leave nothing to be desired. The drawers made of wood and aluminum are fully extendable. With or without door handles, your wine can be brought out for any of your occasions. But if you prefer to just display it, glare-free lighting will provide your collection with optimal light and make it shine in its glory. The coated glass doors also keep out UV radiation. The wine climate refrigerators also have up to three separate temperature zones that can be set between 5 and 20 degrees Celsius and the humidity is kept constant. Even vibrations are suppressed and odors are filtered.
Enjoy wine with style
Integratable wine refrigerators are the more exclusive variant to the built-in wine refrigerator and are generally among the most exclusive types of wine refrigerators. They are often chosen to match the design and size of the oven and can be installed in a tall cabinet. Since there are several things to consider when installing this type, such as ventilation, they are particularly suitable for a new kitchen to be planned.
The 200 series wine cabinets from Gaggenau offer a fully integrated option. They serve with a space for up to 80 bottles and are equipped with two climate zones, lockable glass doors and a presentation light. The frame of the glass front, if you wish, can be made from the same material of your kitchen furniture.
Source: https://www.steiningerdesigners.com/
---
Landlust: Luxury real estate in the countryside
Urban: Luxury properties Vienna Urban
Villa location: Luxury properties Villa location
For ski fans: Luxurious living for ski fans
On the waterfront: luxurious living on the waterfront
Hotel service: Luxurious living with hotel service
Exquisite view: Luxurious living with an exquisite view
For golf fans: Luxurious living for golf fans
Classic elegance: Luxurious living in classic elegance