Holiday Homes, Part 3 – Northern Italy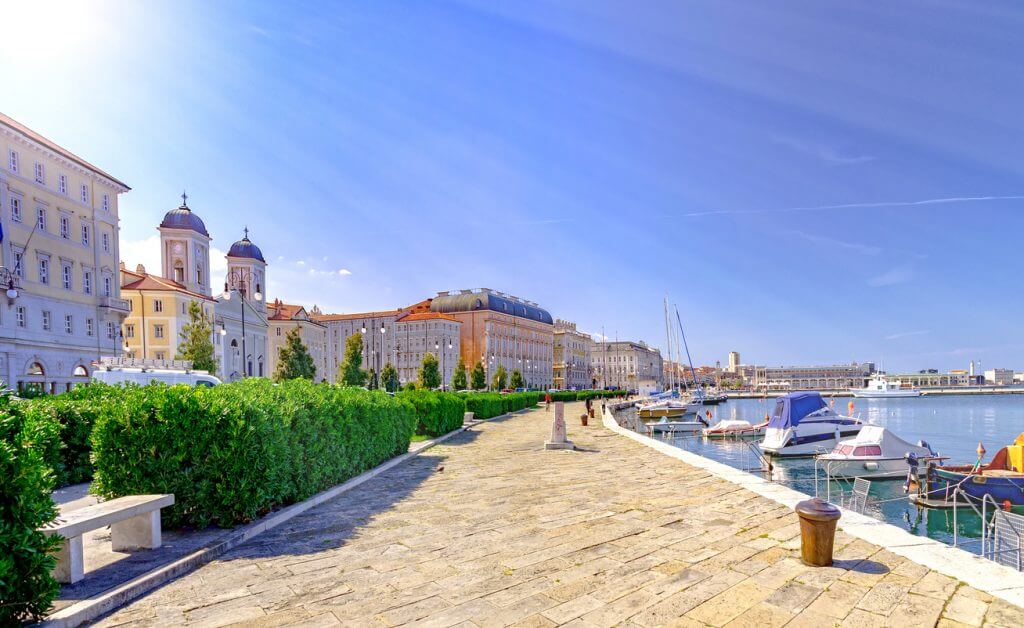 Everyone knows the feeling: as soon as you leave the country and drive across the Italian border, a first, pleasant feeling of vacation sets in. And this is reinforced at the latest when you turn off to enjoy a "real" caffé or cappuccino at the first rest stop. Italy is still the number one country of longing when it comes to vacation, enjoyment, relaxation.
No wonder that the desire to acquire a vacation residence in Bella Italia is growing. Dr. Daniel Jelitzka, owner and managing director of JP Immobilien, has long recognized this trend. And invests with foresight in properties in northern Italy – his latest coup: the Palazzo Vittorio Veneto in Trieste. In the interview, the real estate expert reveals his motives for investing in neighboring countries, the Austrians' love of Italy and the potential that the north of the country has.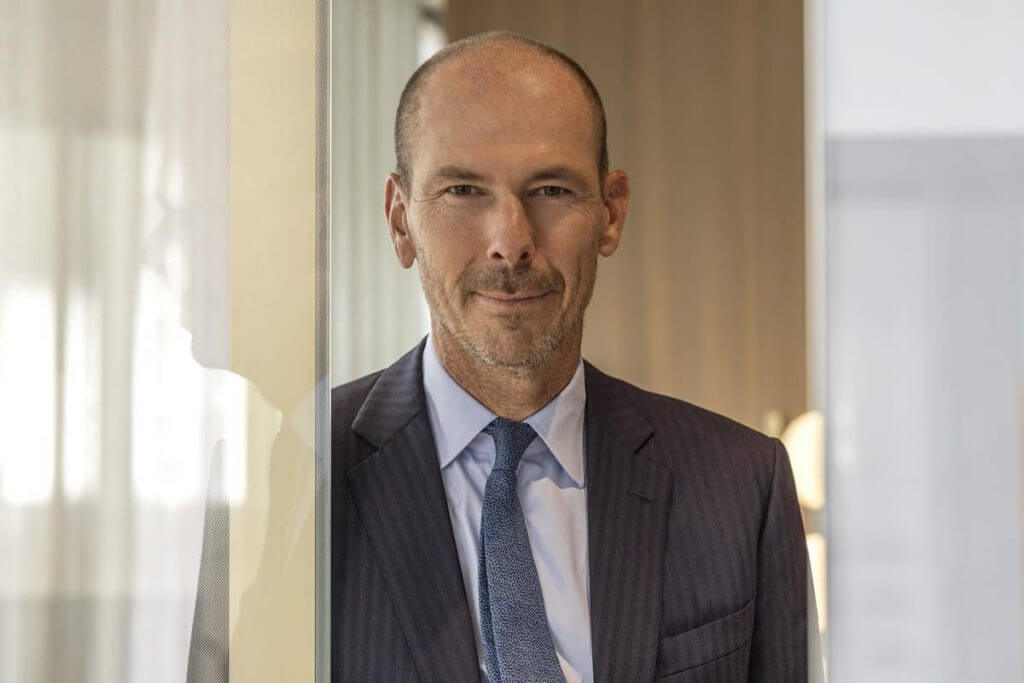 Dr. Jelitzka, let's start with a simple question: Why is northern Italy more popular than ever with us Austrians?
Like so many things, this also has to do with the pandemic: With the travel restrictions, the uncertainties about whether I'll even get where I want to go, people are increasingly looking for destinations that can be reached by car. And with the hotel closures during Covid-19, the second home issue has also gotten a boost. Many hotels have gone underwater because no one expected these two difficult years. Assets have been lost as a result. These are the reasons why people are looking for independence today.
With the Palazzo Vittorio Veneto in Trieste, you now have a project in development that fits exactly into this track. Is Trieste the hottest stock on the northern Italian real estate market right now?
We are always on the lookout for up-and-coming vacation destinations, taking on key cities and keeping an eye on them. In the process, we also screen bloggers who convey to us how hip a city is and what it has to offer in terms of food, art & co. All this also happened in Trieste. In addition, the city is currently investing a lot, the port is becoming an increasingly important port of call, and the airport is also very well connected to major cities such as Vienna and Munich.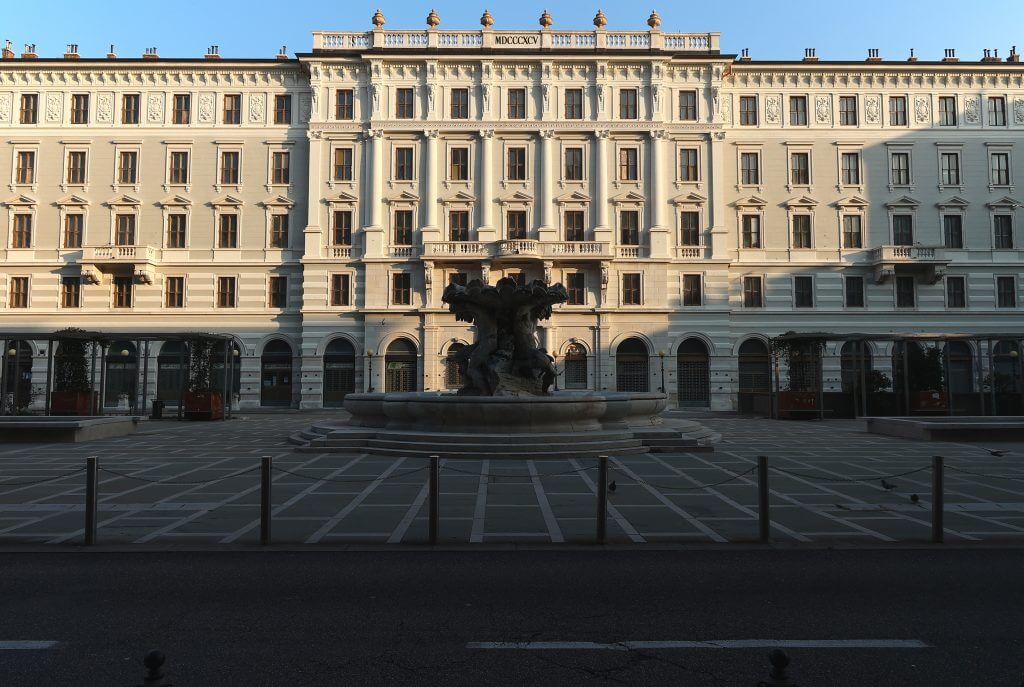 In other words, Trieste is the perfect city for a real estate project?
I would rather say that this palazzo is perfect. At 13,000 square feet, it has the size it needs to produce profitability. It is also very central, near the train station, a real gem. And a shared project: there will be a hotel in the Palazzo, which – I can reveal this much already – will be run by "25 hours". And condominiums to go with it. We are the only hotel to have a rooftop infinity pool, an outdoor movie theater, a first floor shopping arcade. The customers who buy a condominium can use many of these amenities for free. Completion is scheduled for 2025.
You have another project in Trieste, one in Venice – how do you currently assess the northern Italian market?
The prices are very attractive, the number of visitors is increasing, especially the Costiera to Grado or Duino is very much on the rise. In principle, Italy is recommended for all those who like – as I call it since the pandemic – "land-based travel", i.e. do not want to depend on a plane. This goes all the way down to Bologna or Florence. All that is reasonably easily accessible by car is good.
Suppose I wanted to buy a vacation home in Italy – what do I need to consider?
In addition to the various legal components, which are naturally different in Italy than here, it takes time and patience above all. We cooperate in our projects with both domestic and Italian companies. And the professionalism of the Italians is – let's put it mildly – not quite there yet.
Are you interested in vacation properties abroad?
premiumliving.findmyhome.at/holiday-properties
---
Landlust: Luxury real estate in the countryside
Urban: Luxury properties Vienna Urban
Villa location: Luxury properties Villa location
For ski fans: Luxurious living for ski fans
On the waterfront: luxurious living on the waterfront
Hotel service: Luxurious living with hotel service
Exquisite view: Luxurious living with an exquisite view
For golf fans: Luxurious living for golf fans
Classic elegance: Luxurious living in classic elegance