A quick break from everyday life
The demand for small oases of tranquility near the city is experiencing a massive revival.
At home and yet somehow on vacation – that's what Austrians are currently looking for. With Covid-19, the demand for vacation homes in their own country has increased massively – statistics speak of a growth of +37% in 2021, and in 2022 it was +34%. Particularly popular are properties that are no more than an hour and a half's drive from a major city or those where people can easily pursue their preferred leisure activities.
From Mariazell via the Waldviertel to Wagram
While Mariazell, Puchberg am Schneeberg, Hochkar, Semmering and Hochficht are popular with piste fans and hikers, golfers are more drawn to the Weinviertel, followed by the Waldviertel and Semmering. For cyclists, runners and water sports enthusiasts, the Wachau and the Krems hinterland are highly rated. The culinary and cultural offer also plays a major role in the choice of the vacation domicile: Culinary spoiling is especially in the Wachau, in the Kremsertal and Wagram. In terms of culture, Grafenegg, Semmering and the Waldviertel enjoy great popularity.
Also increasingly popular with investors
But it's not just self-interested people who have a taste for it. Investors have also recognized this real estate trend and buy such properties for rent. While most rent year-round, the trend for short-term rentals is also on the rise for these vacation homes.
From Villas to Tiny Houses
Even in imperial times, the nobility and moneyed aristocracy already appreciated the added value of a nearby vacation home. In the Wilhelminian and Art Nouveau periods, the cottage was particularly important for the size of the house and the plot. Today, exactly the opposite is the case small, cosy and sustainable should be the vacation home. Ideally, the 5 elements "wood, fire, earth, metal and water" are still found at the chosen retreat. And the price? The highest demand is for vacation homes for a quick getaway in a price segment up to € 750,000. For special properties or locations – for example, an architect's house in the middle of vineyards or directly on a pond with a special view – there are more and more interested parties who are willing to pay up to € 1.5 million for a Tiny House.
We picked out two real estate offers on FINDMYHOME.AT/PremiumLiving, which particularly fulfill this spirit of the age – and score thereby with a very good price performance ratio:
Sun pond Grafenwörth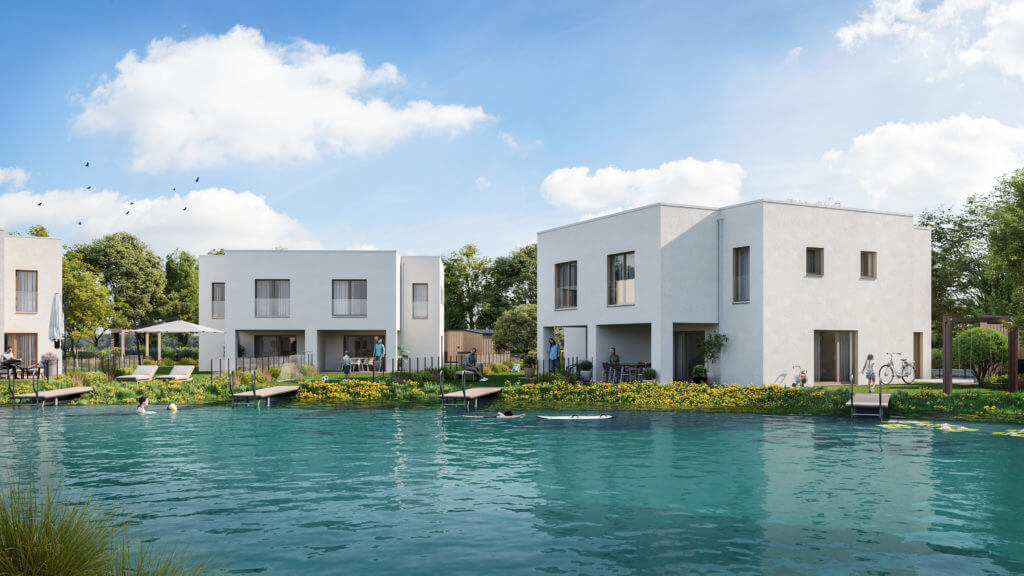 Not far from the cities of Krems, Tulln, St. Pölten and only 35 minutes from the city limits of Vienna, VI-Engineers sets a new benchmark in terms of "living on the water". The shore of the 36,000 m² newly created lake is lined with 36 small residential units (approx. 44-69 m²) and 170 single-family, semi-detached and terraced houses with 4-5 rooms and a living area of approx. 113 m² to 132 m². One gets a ready for occupancy and commission-free terraced house at the sun pond starting from 449,000 euro, the single-family house directly at the lake gives it starting from 575,000 euro.
All details can be found at www.findmyhome.at/sonnenweiher
Casa Blanca at the Mühlkamp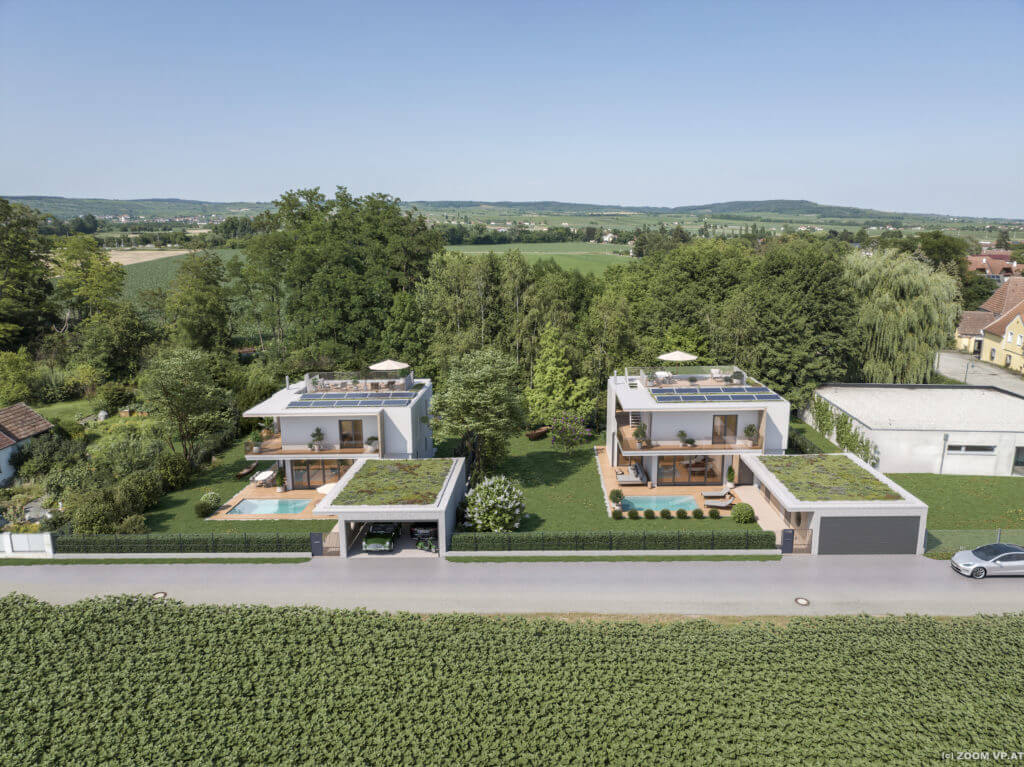 A place of longing for all those who have the need for a self-determined, natural life in the country: Equipped this property (164 m² living space, 164 m² outdoor space, € 1,498,000) with a private access to the Mühlkamp, its own outdoor pool and various outdoor areas that ensure the maximum peace and experience. And only half an hour's drive from Vienna.
All details can be found at www.findmyhome.at/casa-blanca
---
Landlust: Luxury real estate in the countryside
Urban: Luxury properties Vienna Urban
Villa location: Luxury properties Villa location
For ski fans: Luxurious living for ski fans
On the waterfront: luxurious living on the waterfront
Hotel service: Luxurious living with hotel service
Exquisite view: Luxurious living with an exquisite view
For golf fans: Luxurious living for golf fans
Classic elegance: Luxurious living in classic elegance