Wellness deluxe at home – tips and trends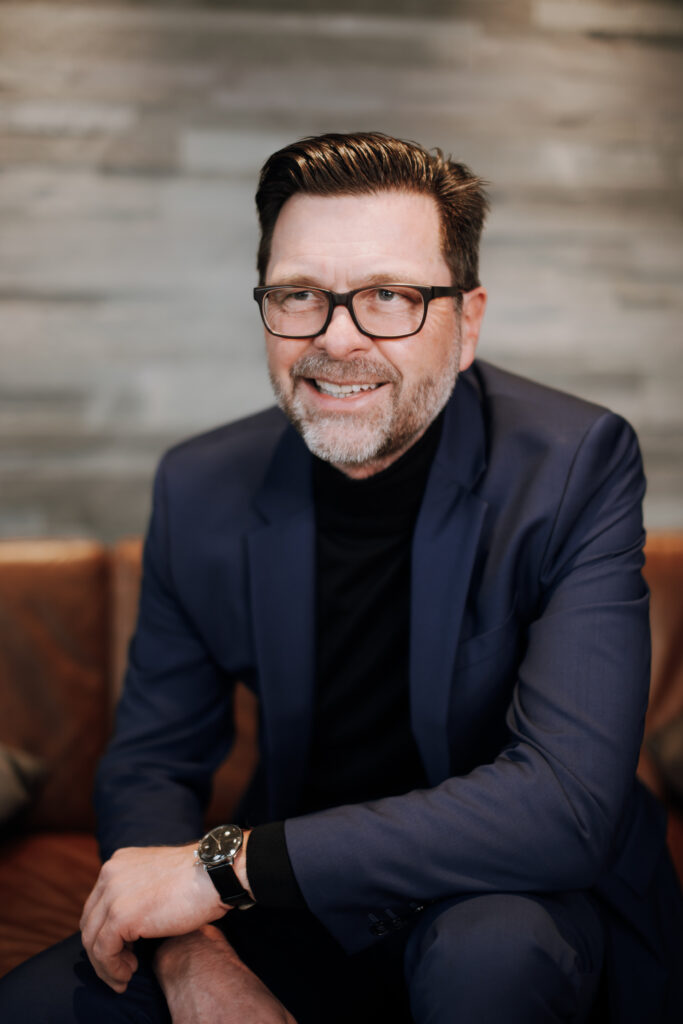 Früher einmal waren solche Ausflüge ein Highlight: Ein paar Tage in einem Wellnesshotel entspannen und bei diversen Behandlungen sowie in Sauna oder Dampfbad den Alltag vergessen.
And then came CoVid-19. And with the virus the trend to bring – as far as possible – the wellness area into your own home. Sauna manufacturer KLAFS has adapted its products to the needs of customers. The good thing is that it doesn't always need its own area; saunas can now even be integrated into the bedroom, reveals KLAFS Managing Director Jürgen Klingenschmid in an interview.
Mr. Klingenschmid, the temperatures are dropping, the desire for sauna & co. is rising. How do you explain the boom in wellness in the home?
Our everyday lives are becoming increasingly fast-paced and stressful, so it's all too understandable that many people long for relaxation and well-being when they call it a day. The past years with Covid have shown that it is not always possible to use the public sauna and so the demands of sauna users have also changed. More hygiene, more privacy, less time spent – these are desires that have prevailed. Simply switch on the sauna at home and enjoy it within your own four walls is the credo. With the latest technology, you can set the feel-good program according to your individual needs and enjoy it sometimes hot and sometimes less hot, depending on your preference. And with the sauna app, you can even start it on the go.
Which products are currently most in demand?
There are numerous possibilities to accommodate small but fine saunas or even infrared cabins according to your own wishes. A custom-made sauna can be individually adapted to the room conditions. Corners, niches and sloping ceilings are optimally used and thus transformed into a place of well-being. This starts with the fact that the sauna is increasingly opening up to the outside with glass elements and design features.Very much in demand is the KLAFS Sauna S1 – with the accordion principle it makes itself very small at the push of a button. When retracted, the S1 measures a slim 60 cm – making it no deeper than a normal cabinet. Extended, the sauna with a depth of 160 cm offers plenty of space for relaxed wellness enjoyment. Thus, this sauna also fits into urban living spaces – where previously in a small apartment would never have even thought about a sauna.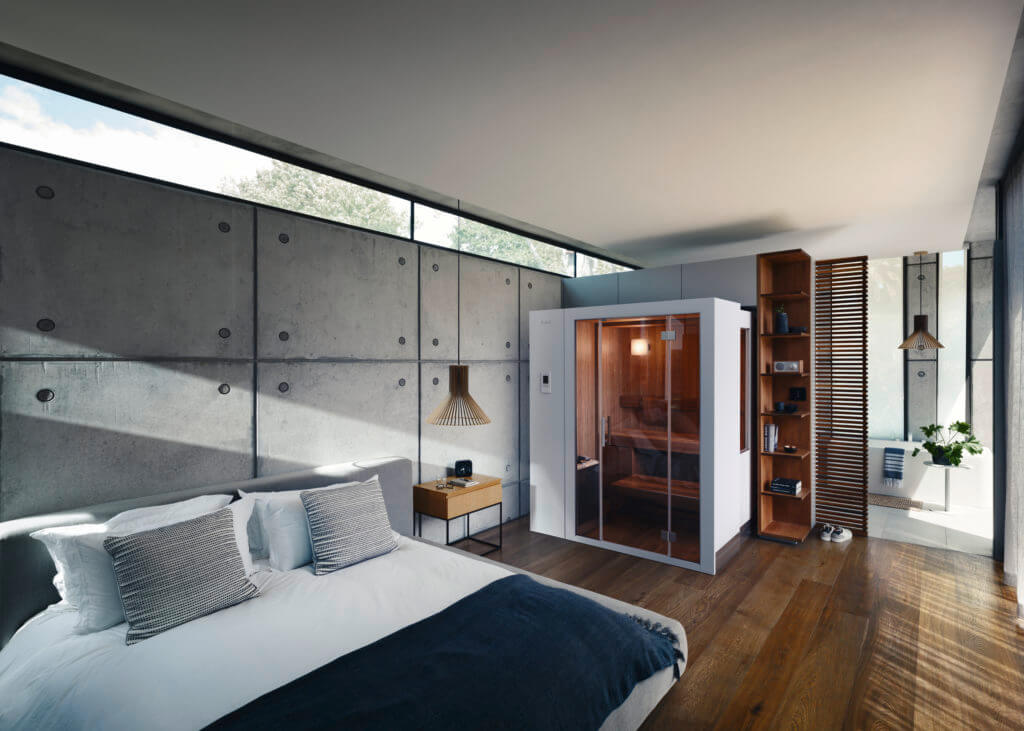 In the case of rental properties – does the owner's consent need to be obtained or is normal deconstruction at the end of the lease sufficient here? And is it even possible?
As with a kitchen or other equipment, this depends entirely on the lease agreement and the tenancy – here you need to talk to the landlord. Usually, for a sauna you need to have a power connection. We offer here again with the Sauna S1 or also the Sauna Easy very good solutions, because the models can be operated with 230V and need only a household socket. Of course, a fixed sauna can be dismantled at any time, but this will incur costs.
What else do I need to consider before tackling a project like this?
There are a few key points.
Which rooms are suitable for sauna?
Whether long and narrow or small and compact, basement or attic with sloping walls: Virtually any room is suitable as a sauna room. With customized solutions, the sauna cabin adapts to your spatial conditions – but we definitely recommend talking to a wellness expert before taking any measures.
Structural requirements for the installation of the sauna
From the sauna to the rest area and shower should be considered not only questions of individual design, but also structural requirements such as electrical supply, ventilation or flooring. For interior walls, a distance to the wall of at least 5 cm must be planned, for exterior walls at least 10 cm. One consideration when buying a sauna is the power connection. As mentioned, we offer innovative furnace solutions that can be operated with 230 volts. More powerful furnaces require 400 volts of heavy current.
The ideal floor plan
Already two by two meters is enough to plan a sauna for four people. Of course, it becomes more comfortable when more space is available. When selecting the floor plan, a wide variety of couch arrangements are conceivable. However, the ideal is one over the corner: it is recommended not only from a communicative point of view, but also makes the best possible use of space.
Are there now also energy-saving variants, or is the private wellness area simply a luxury item that also costs a lot of money to run?
It is one of the central challenges of our time – only a careful use of resources will secure our future. Experts have now found intelligent solutions for the wellness area that make energy savings of over 40 % possible. In our case, this is, for example, the "Green Sauna" or steam baths with "Green Steam" – here, the steam cylinders and pipes are additionally insulated, thus resulting in less heat loss during operation and, as a consequence, less steam generation.
And what is the cost of today's sauna?
The sauna is no longer a spruce box with a small window that you hide in the basement. It is also increasingly integrated into bathrooms and fitness rooms. This calls for different presentation and designs, more comfort and more equipment.
Thus, the price is also designed according to the requirements of the customer, we have models that are in the basic equipment at about 9,000 €. But the product is highly durable, we have customers who have enjoyed their sauna for over 30 years.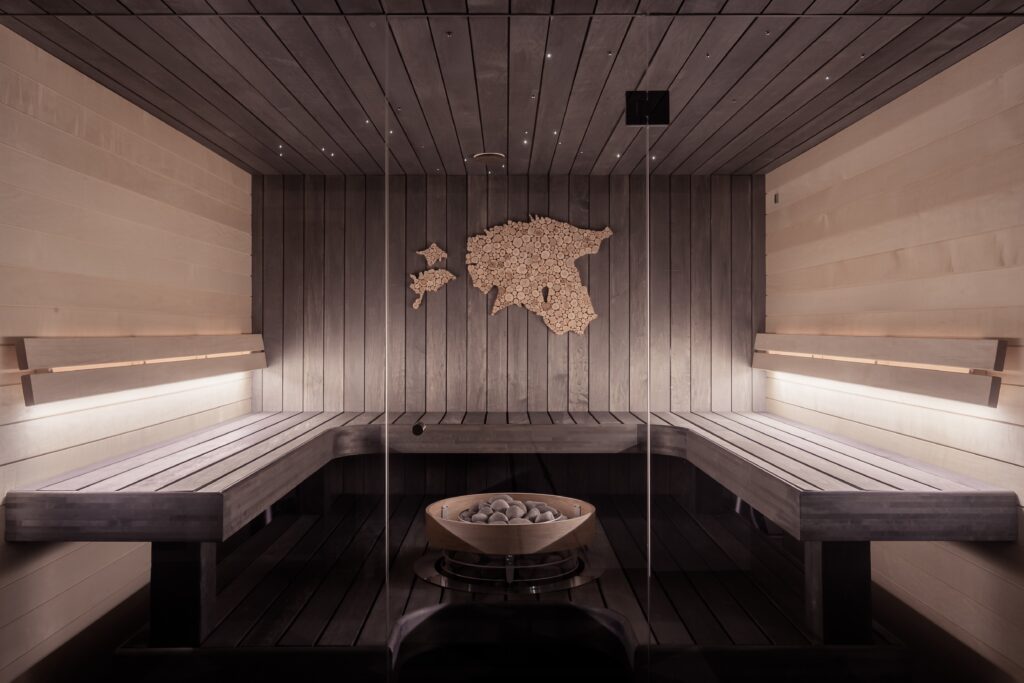 Landlust: Luxury real estate in the countryside
Urban: Luxury properties Vienna Urban
Villa location: Luxury properties Villa location
For ski fans: Luxurious living for ski fans
On the waterfront: luxurious living on the waterfront
Hotel service: Luxurious living with hotel service
Exquisite view: Luxurious living with an exquisite view
For golf fans: Luxurious living for golf fans
Classic elegance: Luxurious living in classic elegance