Kitzbühel Special, Part 2 – The Interior Design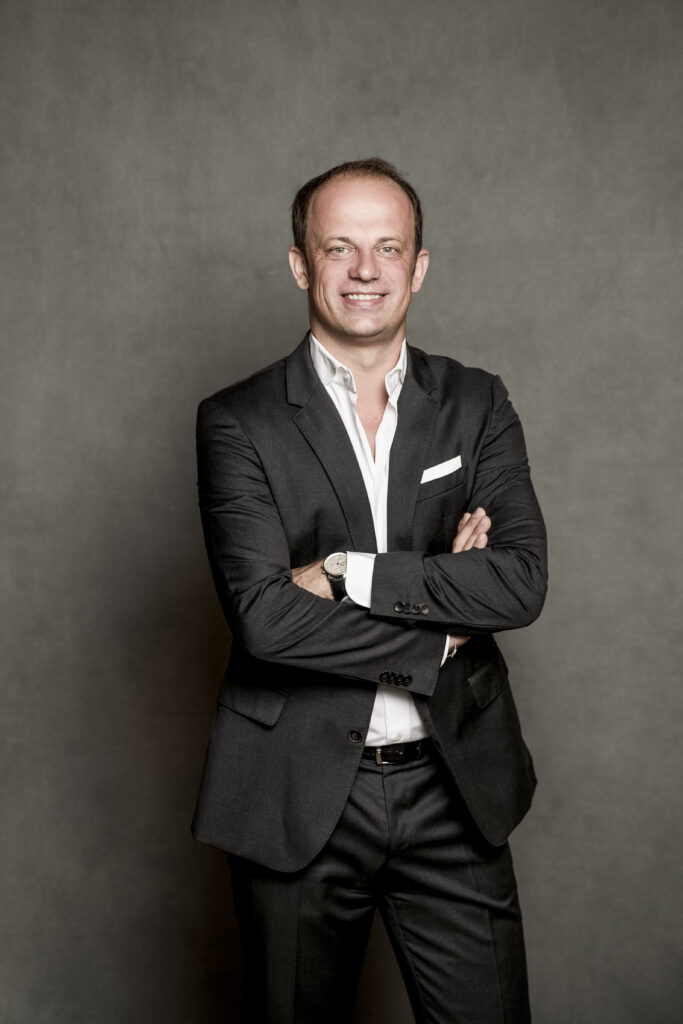 As is well known, there are several winter sports hotspots in Austria. But Kitzbühel enjoys quite extraordinary popularity. "What is special about Kitzbühel and our region is the hospitality of the locals, the very good infrastructure and the multitude of top restaurants. A highlight is also the beautiful Vorderstadt and Hinterstadt, with the sensational mountain backdrop from the Wilder Kaiser to the Hahnenkamm with the legendary Streif," Amir Suljic, recently sole owner and managing director of "Cum Laude Immobilia" strews roses to the Gamsstadt.
In the meantime, Kitz not only scores points with guests in winter: "Even in the summer months, there is always something going on due to the beautiful hiking trails, golf courses, and many other recreational opportunities in the region," adds Martin Schwaighofer, owner of the Kitzbüheler Werkstätten.
High tech with wood
High-quality real estate is therefore in hot demand in the region. Not least because many of them score points with traditional looks that have been adapted to the present day in terms of architecture. The topic wood still has a high value, knows Amir Suljic, specialist for high-end real estate.
Nevertheless, they have moved away from covering the houses from the floor to the ceiling with them; instead, Kitzbühel is now home to a large number of "absolute high-tech properties" that are admittedly top-notch in terms of furnishings. Many small rooms – as was customary above all in former farms – are passé; open spaces, lots of glass and wood have long been standard. "Thank God we have many very good domestic companies here in the region that provide the best service and quality to our demanding customers," says Suljic.
In addition to the right (sunny) location, "must haves" such as a sauna, an open-plan living area with a designer kitchen and a fireplace are also in demand. The latter, by the way, is an important attribute when it comes to implementing the Alpine Chic typical of the region inside the properties.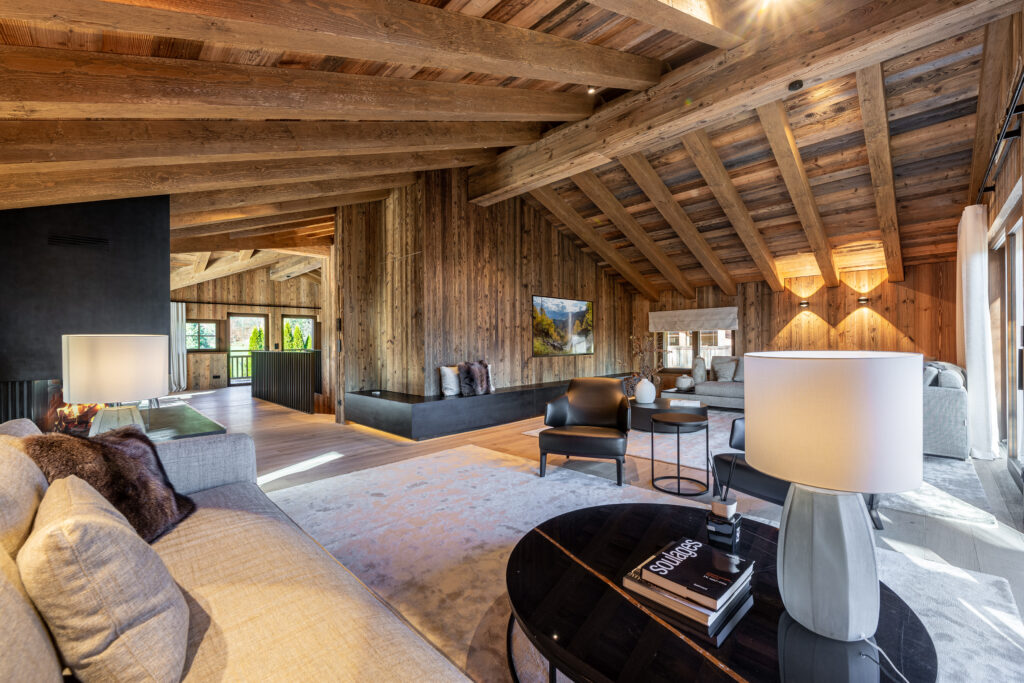 Alpine Chic as the DNA of the region
"Above all, the coziness and warmth is in the foreground of this style of furnishing. The cozy chalet style with open fireplace and old wood in combination with stone is complemented by natural fabrics such as linen, loden or furs," describes Schwaighofer. These materials would provide a beautiful and safe living experience, Suljic said. "The warmer the materials and colors, the more emotions you can evoke in a potential buyer," he knows.
Nevertheless, Alpine Chic is constantly evolving: "In recent years, we have noticed that living spaces should still reflect the cozy style, but in combination with modern, linear elements. A lot of wood in combination with high-quality fabrics is desired, and a cozy atmosphere should be created in the rooms by indirect lighting," says Schwaighofer, who attaches great importance to high-quality materials and durability. "The most important thing for us is that the wood is regional and comes from local forests. This keeps the transport distance short and makes the furniture feel more like home," he is convinced.
By the way, although the Alpine Chic is mainly used in the Alpine region, because it fits so well with the surroundings. "However, we have international customers and have thus already been able to have the Kitzbühel style reflected in the interior design in other countries," says Schwaighofer.
Here we present you some representatives of the alpine chic in Kitzbühel:
Kitzbühel Workshops SCHWAIGHOFER GMBH
The strength of the Kitzbühel workshops consists of an interior store and the associated production facilities, upholstery and joinery as well as its own planning department. Here, complete living and room concepts are designed, developed and implemented in the company's own production.
Jochberger Street 1
A-6370 Kitzbühel
Phone: +43 5356/64757
Mail: office@kitzwerk.at
Bernd Gruber
Interior Designer Bernd Gruber offers answers to the personal living situation of demanding clients with holistic interior concepts. As interior designers and craftsmen, the atmosphere of a room is interpreted to create something unique in the tension between personality, design and craftsmanship – committed to beauty and always with a special eye for people.
Pass-Thurn-Strasse 8
A-6371 Aurach-Kitzbühel
Phone: +43 5356 711 01-0
Mail: atelier@bernd-gruber.at
Country Classics
The love of interior design is the philosophy that has always guided Country Classics on its path. The company stands for a classically creative and uncomplicated lifestyle. Owner Michaela Schulze is an interior designer with passion and designs unique, creative and customized living spaces with heart, soul and personality.
Jochberger Street 21
A-6370 Kitzbühel
Phone: +43 5356 66808
Mail: info@countryclassics.at
www.countryclassics.at
Barbara Schmidt porcelain workshop
The joy of DIY and craftsmanship has accompanied Barbara Schmidt since I was a child. Inspired by her rural, traditional environment, she makes the pieces from clay and porcelain – from plates and cups to cereal bowls, butter dishes, tiles and clay candles – to an ever greater extent herself.
Römerweg 61
A-6370 Kitzbühel
Phone: +43 699 172 47325
Mail: barbara@porzellan-werkstatt.at
www.porzellan-werkstatt.at
————————————————————————————————————
More articles from the Kitzbühel special: https://myhome.at/kitzbuhel-special-der-immobilienmarkt/
Kitzbühel: Luxury real estate in Kitzbühel
Chalets: Exclusive chalets
For mountain enthusiasts and fans of the slopes: real estate on the mountain or on the slopes