Kitzbühel Special, part 4 – the nightlife
Kitzbühel's nightlife is as dangerous as the Streif: once you've started, it's also hard to "come down" in time. The reason for this is the many bars and clubs – some of which have long since become legendary – where you can party until the early hours of the morning. From time to time, one catches a glimpse of famous personalities who feel right at home in the St. Tropez of the Alps. If you also want to experience a unique and incomparable party night – in these bars all lovers of exclusive nightlife will find their dream ambience!
Fiver
The Fünferl is THE scene bar in Kitzbühel and is located near the Museum Kitzbühel. This hotspot has been meeting for a cold beer, a gin and tonic or more exclusive drinks like champagne for 30 years. True to the motto "Hot parties even in the winter season", various DJs take care of excellent atmosphere and great nights, which not infrequently end with dancing on the bar, until the wee hours of the morning.
Franz-Reisch-Strasse 1a
6370 Kitzbühel
The Londoner
Rik Gunnell, a major player in the London pop music scene in the '60s who managed Rod Stewart, for example, but turned down an offer from the Rolling Stones, decided to open the "London" in the semolina in 1976. A unique Great English Pub that very much lives up to its name thanks to the very British flair. Nevertheless, it's a super cool Àpres Ski place at the same time. Here people meet to enjoy live music and hip atmosphere on weekends. The decor is very British, the bartenders are in a good mood, the cocktails are creative and the atmosphere is always boiling – everything you need for a perfect party night!
Franz-Reisch-Strasse 4
6370 Kitzbühel
Secret Bar
The recently renovated Secret Bar is the link between the Neuwirt Restaurant and the Wellness-SPA Hotel Schwarzer Adler Kitzbühel Adults Only. It is the heart of the hotel and offers an extensive selection of creative cocktails, long drinks, wine, champagne and spirits. The head of the bar creates each drink with great flair and special sense for the appropriate cocktail.
Hotel Black Eagle
Florianigasse 15
6370 Kitzbühel
www.neuwirtkitz.com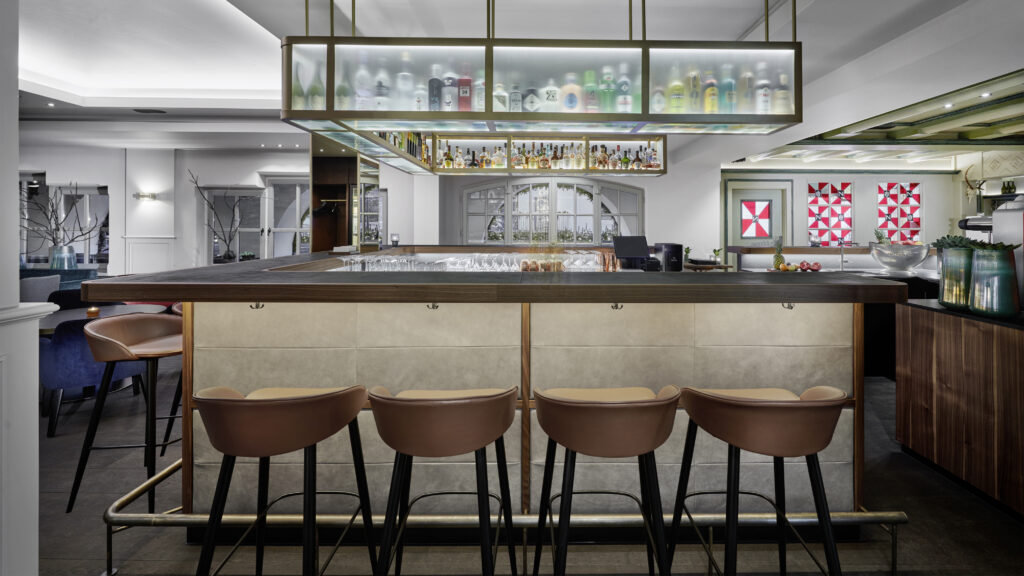 Harisch Bar
This exclusive bar will pamper you according to the motto "taking life not too seriously, is the real luxury". The staff of Harisch Hotels, to which the bar belongs, will enchant you here with exotic cocktails. The creations focus on the essentials, because: Less is more. The specially used ingredients make the drinks of the Harisch Bar an extraordinary pleasure.
Franz-Reisch-Strasse 7
6370 Kitzbühel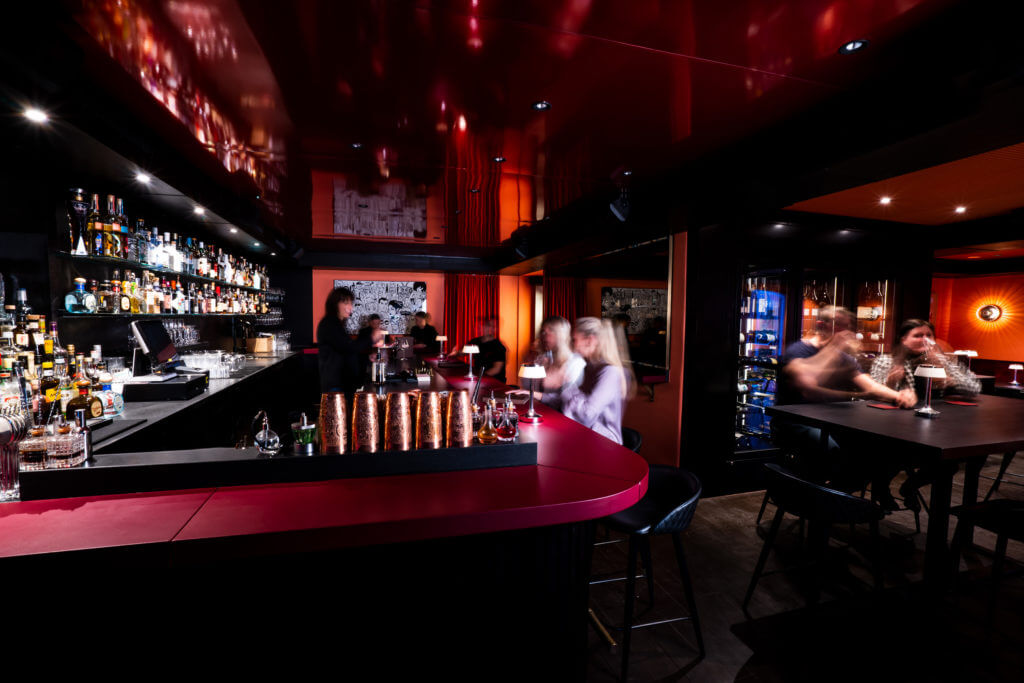 ---
More articles from the Kitzbühel special: https://myhome.at/kitzbuhel-special-der-immobilienmarkt/; premiumliving-blog.findmyhome. at/kitzbuehel-special-part-3-the-culinary-design/; premiumliving-blog.findmyhome.at/kitzbuehel-special-part-2-the-interior-design/
Kitzbühel: Luxury real estate in Kitzbühel
Chalets: Exclusive chalets
For mountain enthusiasts and fans of the slopes: real estate on the mountain or on the slopes