Interior classic: The KitchenAid
It is not only a reliable helper, but also a design object: The KitchenAid food processor has been an eye-catcher in every kitchen for more than 80 years. Not least because it is available in many colors of the rainbow: the color palette ranges from Dried Rose to Pastel Yellow, Pistachio and Apple Green to Blue Velvet and Pebbled Palm. And those who value personalization even more can have the good piece engraved.
All-rounder
But, as I said, the food processor scores not only with external, but also internal values: For over 80 years, the brand has stood for durability and reliability, high-quality materials and robustness: It stirs, beats, foams or kneads – depending on which work steps are required. But the classic doesn't just perform well in baking: it can effortlessly prepare mashed potatoes, whip cream or make minced meat – even without additional accessories. With the appropriate accessories, the eager helper becomes a vegetable slicer, ice cream or pasta maker, and and and.
By the way, the KitchenAid brand now offers not only the classic. The range also includes stand mixers, hand mixers, hand blenders, toasters, kettles, coffee makers, food and cook processors, and even refrigerators and dishwashers. And yet, when people talk about "the" KitchenAid, they are referring exclusively to the kitchen machine. A classic that has remained virtually unchanged for decades, its history dates back to the beginning of the 20th century. Just how important this history and its roots are to the manufacturers can be seen from the fact that the iconic agitators are still manufactured exclusively in the American plant in Ohio. There, where it all began.
The year a success story began
After several years of tinkering, Herbert L. Johnston, engineer and co-founder of the Hobart Manufacturing Company in Troy, Ohio, and his colleague Thomas F. Rataiczak presented a commercial stirring machine that went into production in 1914. A year later, the two filed the invention with the U.S. Patent Office under the simple name 'mixing machine'.
The "Model H" was used primarily in bakeries, and in 1917 it also became standard equipment in U.S. Navy ship's galleys. In the mid-1930s, Hobart brought on board designer Egmont H. Arens, who also created the legendary Higgins ink bottle or the Philipp Morris logo, and commissioned him to make the KitchenAid smaller and more affordable. In 1937, the "Model K" was presented as a classic that can undoubtedly be called a great success: Because this model became the K45 model in 1962, which has hardly been changed to this day.
Incidentally, the KitchenAid name came about more or less by accident: when Johnston had some employees' wives test the mixer, one said, "I don't care what it's called, but to me it's the best kitchen aid (KitchenAid) I've ever held in my hands."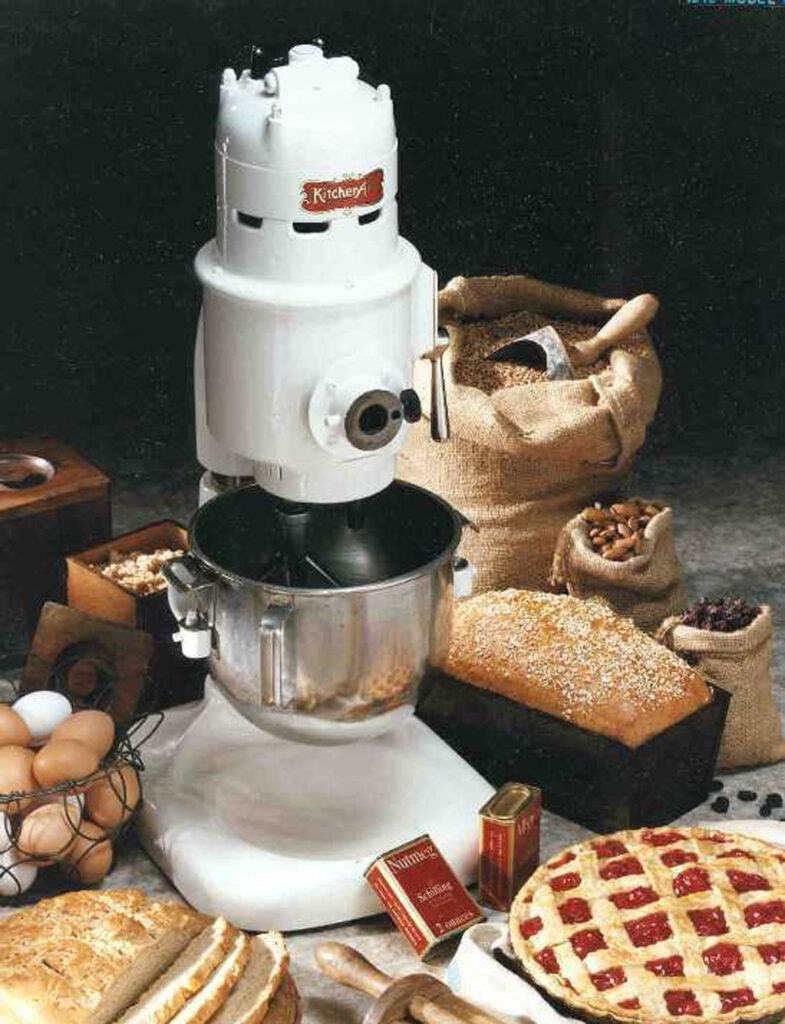 ---
Landlust: Luxury real estate in the countryside
Urban: Luxury properties Vienna Urban
Villa location: Luxury properties Villa location
For ski fans: Luxurious living for ski fans
On the waterfront: luxurious living on the waterfront
Hotel service: Luxurious living with hotel service
Exquisite view: Luxurious living with an exquisite view
For golf fans: Luxurious living for golf fans
Classic elegance: Luxurious living in classic elegance