Tiny Houses – small but nice
Reduction is the order of the day in many places, including housing. So it's no wonder that Tiny Homes are enjoying great popularity.
Small but mighty – more and more homeowners are following this motto and opting for a so-called Tiny House instead of an imposing home of their own. "The demand for micro houses is enormous," says Simone Kamleitner, managing director of "Me & Me Mikrohaus." However, Mr. and Mrs. Austrian do not want to live quite as tiny as the name suggests. Unlike in the U.S., where Tiny Houses by definition cannot exceed 37 square meters, sizes between 50 and 70 square meters are preferred in this country, Kamleitner said.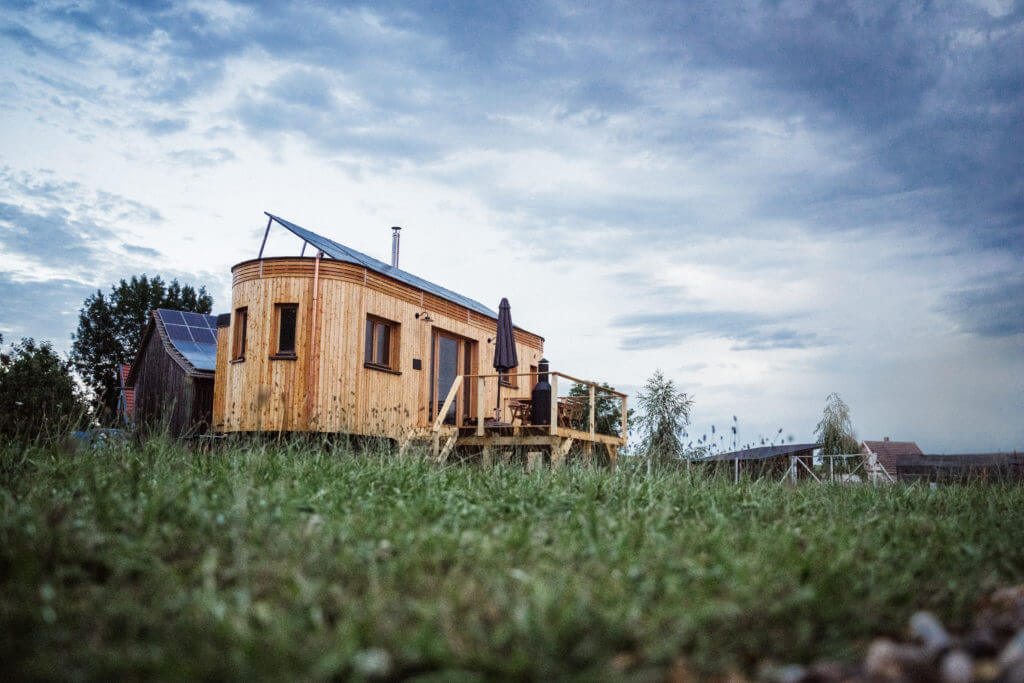 Sustainable and flexible
One reason for the popularity of the tiny houses is the clear trend towards sustainability: mostly built in modular construction from wood and often insulated with ecological materials, the mini houses promise a comfortable indoor climate. Pellet or lump wood stoves, heat pumps or infrared panels provide heat, photovoltaic systems supply electricity on request. The provider "Wohnwagon" based in Gutenstein in Lower Austria, for example, which offers not only caravans with or without chassis but also modular houses, also equips its Tiny Houses with water-bearing wood heaters or solar wood heaters on request. For even more self-sufficiency, biological toilets and offered various solutions for self-sufficient water supply.
Another reason for the growing demand is their flexibility or mobility. For example, some Tiny Houses can be relatively easily enlarged by additions if needed. On the other hand, the components can be loaded onto a low-loader, transported to another location and reassembled there. Two prerequisites are necessary – apart from a developed plot of land – for this: a building permit and a foundation, says Kamleitner.
The latter does not necessarily have to be a classic base plate or strip foundation, even a screw foundation does the job. Incidentally, the "Me & Me" managing director points out another point: "You must not confuse Tiny Houses with cheap houses". After all, despite their small size, the houses meet the construction standards of a single-family house and are therefore habitable all year round. As with other homes, exact prices depend on size, roof shape and amenities. "For us, prices start at around 114,200 euros," says Kamleitner.
Well planned
If you are now thinking about a mini-house, you should do one thing above all: take time for self-reflection and precisely define the requirements for the house. "In the subsequent planning, the layout should be good," says Kamleitner, who further advises a fixed setup to make the best use of the available space. She advises against movable or foldable furniture in this context. "No one wants to fold up their bed every morning and fold it down in the evening," says Kamleitner, who herself lived in a 27-square-meter micro-home for five years. "If I were on my own, I'd still be living there," she says.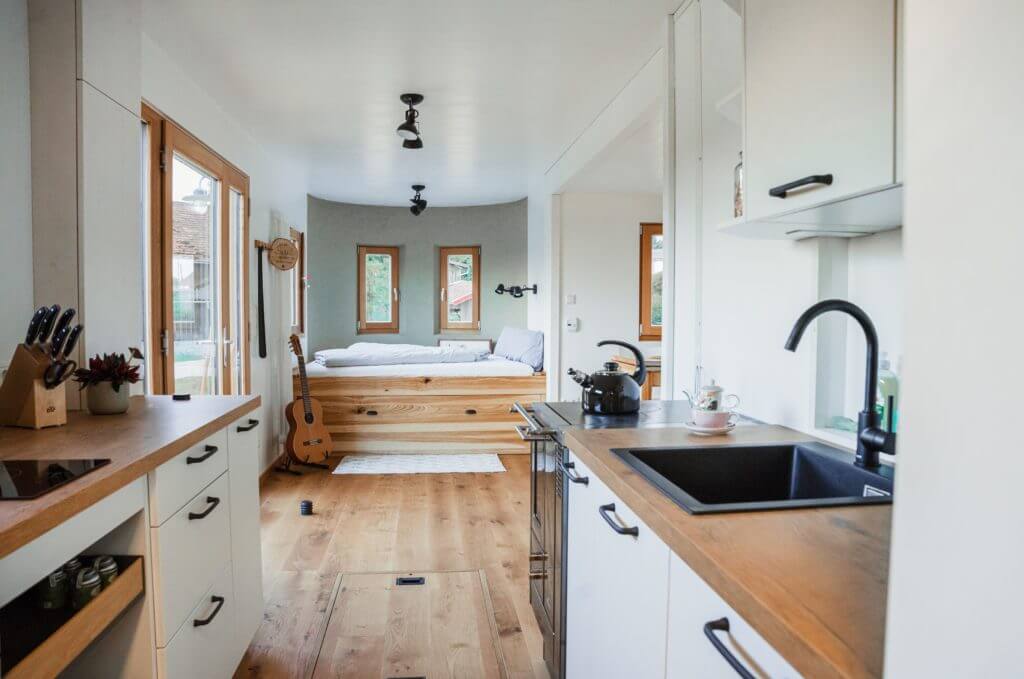 Trend of the future
By the way, fans of Tiny Houses are real trendsetters. According to a study by the Future Institute on the future of living, reduction is one of the central living trends for the coming decades, along with decentralization, a strong tendency towards natural, healthy materials and individual furniture solutions.
---
Landlust: Luxury real estate in the countryside
Urban: Luxury properties Vienna Urban
Villa location: Luxury properties Villa location
For ski fans: Luxurious living for ski fans
On the waterfront: luxurious living on the waterfront
Hotel service: Luxurious living with hotel service
Exquisite view: Luxurious living with an exquisite view
For golf fans: Luxurious living for golf fans
Classic elegance: Luxurious living in classic elegance