The most expensive gifts in the world: luxury beyond imagination
The art of gift giving can come in many shapes and sizes, but for some people, the ultimate gift is to revel in luxury and splendor. In this post, we take you on a journey through the amazing world of the most expensive gifts ever given. These gifts are stunning, of course, but you should not expect them under the Christmas tree…
A spark of eternity: a diamond
Diamonds, of course, are always a bank. And gifts that literally sparkle for a lifetime.
Elizabeth Taylor was given a diamond worth $1,050,000 by Richard Burton on her 40th birthday. The 68-carat diamond is now valued at $6.6 million.
The freedom to cross borders: a private jet
Arguably the ultimate gesture of luxury gift-giving is a private jet. These flying palaces can cost hundreds of millions of euros and offer not only unparalleled comfort, but also the freedom to travel the world without worrying about commercial flight times and queues. Katie Holmes got to enjoy this luxurious treat in 2006 when she received a Gulfstream jet as a wedding gift from her now ex-husband Tom Cruise. The private jet is valued at $20 million.
A floating home: a yacht
For those who love the sea, a yacht is an incomparable gift. Superyachts equipped with extravagant amenities and breathtaking design can sometimes cost several million euros. A gift that blurs the boundaries between dream and reality.
In 2008, Indian billionaire Anil Ambani made headlines when he gave his wife Tina (a former Bollywood actress) a 34-meter luxury yacht worth about $84 million as a token of love.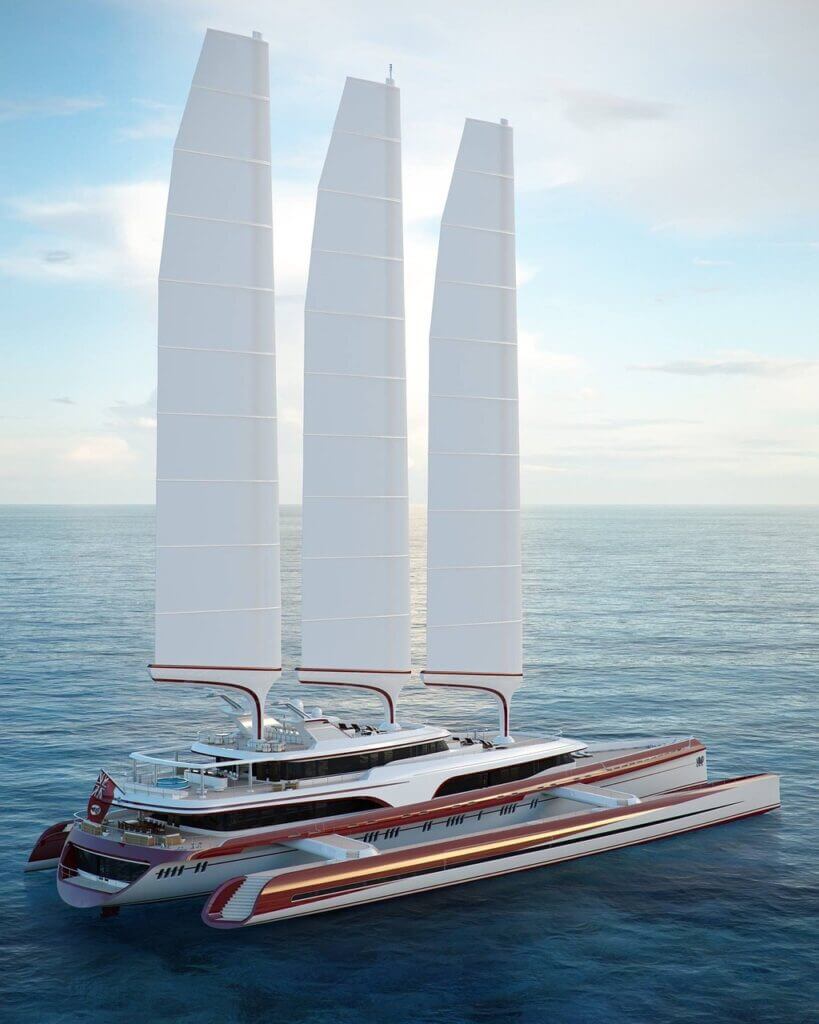 The luxury of four walls: a luxury property
Gifting a property is not as unimaginable as it may sound. For some, it is a reality.
Raj Kundra, also Indian and a successful businessman, gave his wife Shilpa Shetty the 19th floor of the Burj Khalifa on their wedding day. The actual value of the gift is not known, but it can be assumed that it is considerable.
A luxurious fun on wheels: a sports car
Sports cars make fantastic gifts for a variety of reasons that go far beyond just getting around. A sports car is more than just a car. It symbolizes freedom, luxury, adrenaline and the opportunity to gain new experiences. A sports car as a gift can inspire exciting rides and emphasizes the passion, style and individuality of the recipient.
American rapper Jay-Z has received a beautiful Bugatti Veyron Grand Sport from his wife Beyonce for his 41st birthday. Birthday get as a gift. The sports car is valued at $2 million.
Landlust: Luxury real estate in the countryside
Urban: Luxury properties Vienna Urban
Villa location: Luxury properties Villa location
For ski fans: Luxurious living for ski fans
On the waterfront: luxurious living on the waterfront
Hotel service: Luxurious living with hotel service
Exquisite view: Luxurious living with an exquisite view
For golf fans: Luxurious living for golf fans
Classic elegance: Luxurious living in classic elegance