So noble wine can cool
In many kitchens it is already part of the basic equipment – the wine refrigerator. Mostly stylish, but rarely 100% compatible with the bottles we appreciate. In the meantime, there are many stylish ways to present your pets at home like a work of art.
Our own four walls reflect our self. We spend hours and days trying to find the right bed or couch, pick out a stylish kitchen or the right wall color. But other treasures we hide in the cellar or in a refrigerator, where they are not seen at all or hardly – the wine.
That also has to do with the fact that we often do not find the right one: Wine refrigerators are designed for the time being for special bottles. In other words, lovers of large bottles or Schlegel bottles, which are especially common for white wines and are longer than the typical Bordeaux bottle, very quickly reach their limits with conventional wine refrigerators.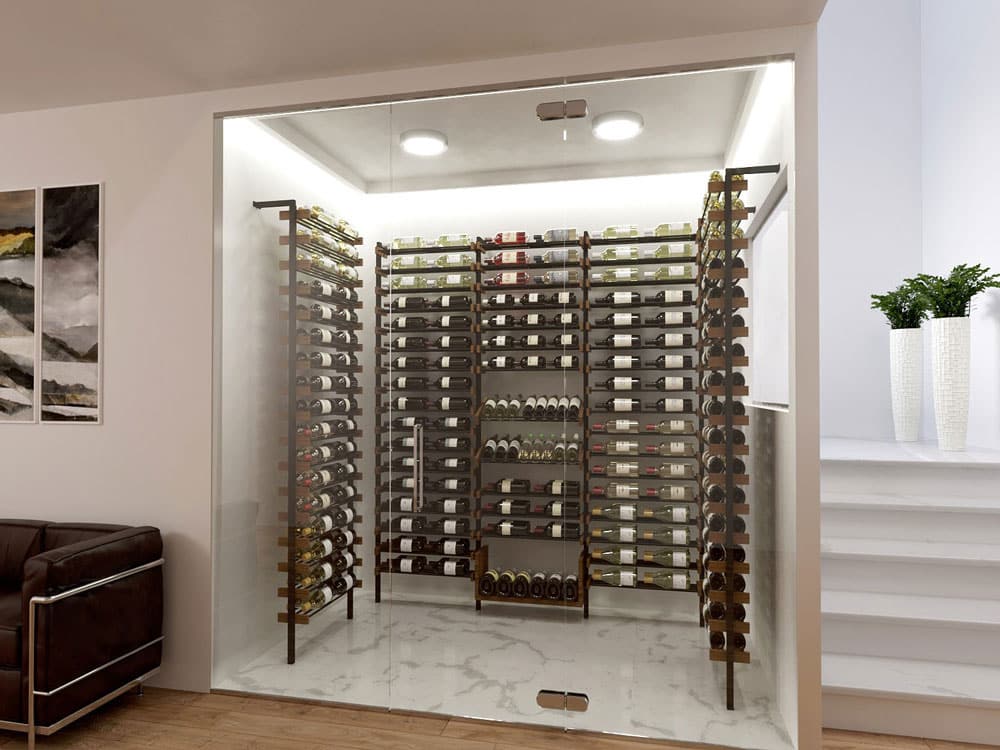 Wines are staged
Markus Scheffknecht, CEO of Covini GmbH based in Lustenau, knows the problem all too well and with "xi Weinsyteme" has a product on the market that provides optimal cooling and presentation for bottles of any size. "Basically," says Scheffknecht, "there are two variants: A ready-made wine climate cabinet with glass doors at the front, in which I can also store large bottles and wooden crates – nicely illuminated. On the other hand, wine presentation cabinets with glass on several sides, as they are also used in the catering trade. This is basically a wine showcase in which the wines can be beautifully staged and presented."
A method that scores visually and is also functionally top – because the wines are stored here at a 12-degree angle, which ensures that the cork is also permanently wetted.
Eyecatcher in the living area
Especially in the private sector, such (walk-in) showcases are strongly on the rise. After all, they can provide a visual eye-catcher, as otherwise furnishings. In niches, under staircases, as a room divider – the imagination knows no bounds. Where, of course, it is also easier to plan such a showcase in advance. Says Scheffknecht, "Copper lines have to be laid, the room has to be insulated, and that means the ceiling, walls and floor – so of course it makes sense to include that in the planning phase." By the way, the glass used is insulating glass, cooling is done by means of a split unit, similar to an air conditioner.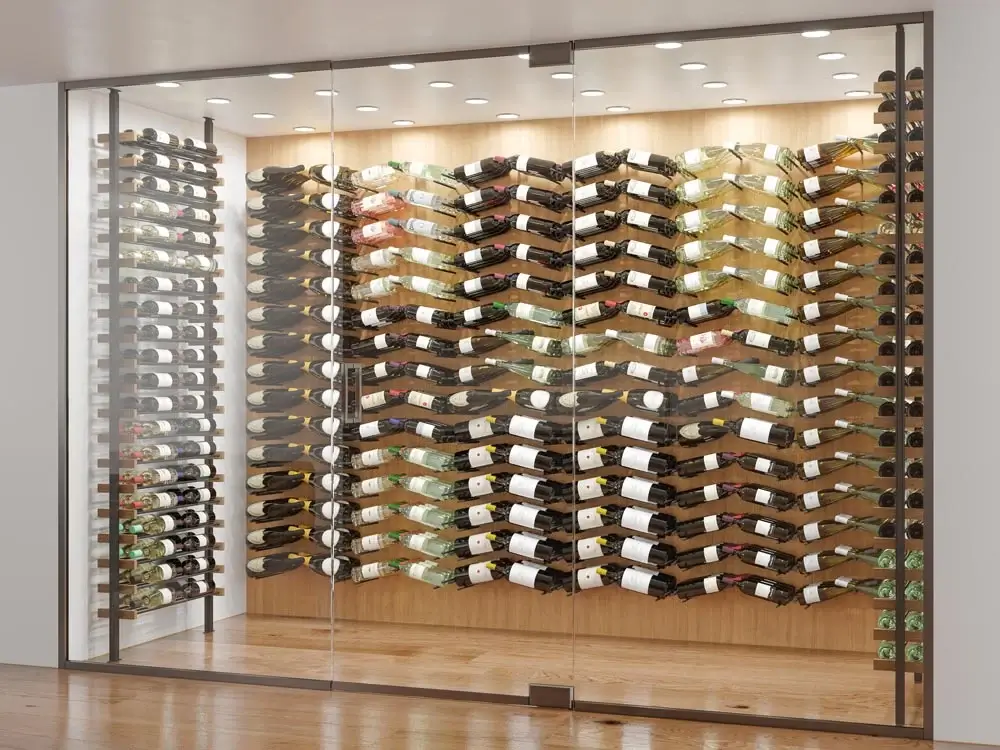 Art enjoyment
But at what point is such an investment, which can cost upwards of €20,000, worthwhile? "A walk-in wine refrigerator," explains Scheffknecht, whose customers can be found mainly in the D-A-CH area but also in the Maldives, "is of course primarily a visual story. Because I can also accommodate 100-200 bottles in 1-2 wine climate cabinets." But especially in recent years, the demand from customers to present (exclusive) wines in a similar way to a valuable work of art has increased enormously.
A kind of art enjoyment, so to speak.
---
Landlust: Luxury real estate in the countryside
Urban: Luxury properties Vienna Urban
Villa location: Luxury properties Villa location
For ski fans: Luxurious living for ski fans
On the waterfront: luxurious living on the waterfront
Hotel service: Luxurious living with hotel service
Exquisite view: Luxurious living with an exquisite view
For golf fans: Luxurious living for golf fans
Classic elegance: Luxurious living in classic elegance