FindMyHome on the road – our travel diary
Life is full of inspiration. You get most of them on the road – on excursions, trips to distant cities and countries, about other cultures and people. We, Benedikt Gabriel and Bernd Gabel-Hlawa, as founders of FindMyHome.at, are always on the lookout for new trends that inspire. For this reason, we want to take you on our journey and behind the scenes of what we do. A diary.
May 2000 – Mallorca Port Andratx
We stand at the edge of the pool overlooking the azure sea, bordered by rough but lush green rocks. Behind us, Frank Sinatra's Mr. Bojangles plays and the brick stone fireplace crackles. The real estate agent of this luxurious property in typical finca style makes the final arrangements before the client arrives for the viewing.
When we enter the house, a lady says goodbye, who first made everything sparkling clean in the completely staged object and then baked a lemon cake in the Mediterranean kitchen, the scent of which now permeates the whole finca.
There comes the customer already up the pebbled driveway and "ACTION" – the sightseeing tour begins. 47 minutes later, at the end of the tour, a sentence falls, which at that time still unimagined changed our lives: "You will also find in our brochure a web link with all the key data of the finca to remember".
All beginning is an idea
Back in Vienna, two real estate agents employed us this web link. Why only one text about the property? Why not exploit all the possibilities of the web, i.e. also visualize the real estate with pictures and videos?
Thus a few months later FINDMYHOME.AT – a real estate platform, which is to provide for an attractive meeting between real estate-looking for and – offerers and digitally with comprehensive text, picture and embedded video material a comfortable preselection makes possible. Finding the right property without borders from any internet connection in the world – that was our vision and mission. (Admittedly there were always limits with ISDN connections back then and you needed patience for 30 second videos – but that's another story…)
This story is about inspiring journeys, which we both "Benedikt and Bernd" since the establishment of FINDMYHOME.AT in the year 2001 once in the year to start and which let us already recognize many trends and with ideas strengthened.
March 2023 – Oberoi Al Zoran Beach Resort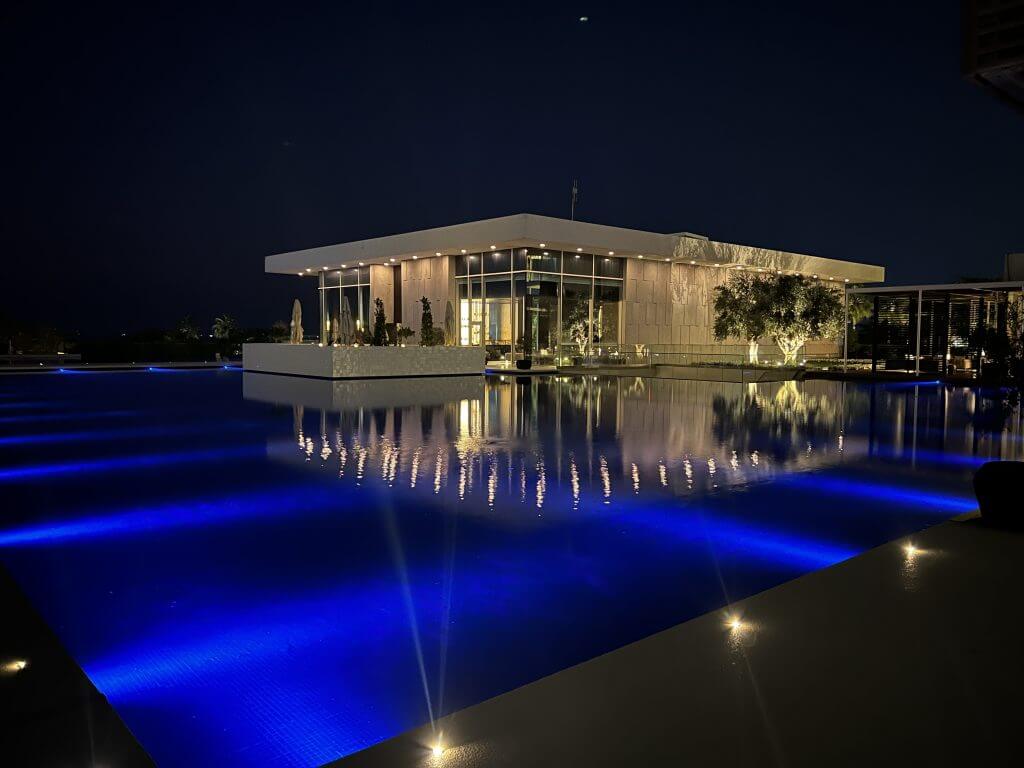 There have been many trips to the United Arab Emirates, a mecca for progress, including when it comes to real estate developments.
The impossible is made possible and so this year in March we went to Ajman, the smallest of the seven emirates in terms of area.
It was quickly apparent that this was not about higher, faster, further and lots of bling-bling.
Progress is defined as a place of retreat with the highest standards of architectural and construction quality and in responsible harmony with nature.
One showcase project is the Oberoi Al Zorah Beach Resort by renowned architecture and design firm Lissoni & Partners.
The architecture gives way to nature and, despite modernity and minimalism, immediately provides a comforting feeling upon arrival. Quasi like coming home.
A successful blend of Japandi and bohemian styles – complemented by multi-faceted botanicals and the versatile elements of fire and water – will make the hearts of design aficionados beat faster.
The quality standard continues with the service. Already on the second day you no longer have a room number, but are greeted and addressed by name by the entire perfectly trained staff.
The number of rooms is limited, the focus is on private villas with 2 and 3 bedrooms as well as private pools and hidden leisure zones.
By the first quarter, the number of private villas will be more than doubled due to high demand – "our guests prefer privacy," says the concierge when asked why the construction expansion is focused exclusively on villas. The new villas, of course, like the existing villas, have immediate access to fitness and spa, a private beach, a large pool (incidentally, at 85 meters, the longest in the Emirates) and two excellent restaurants with varied international, but also traditional national cuisine.
However, it is not only in the context of the hotel industry that private villas with 360° comfort & service are being focused on – almost all real estate developments on and near the beach are designed as private residences with villas and versatile amenities.
The keywords we took away from this trip are: Privacy, Retreat, Personalized Service, Nature, Sustainability, Highest Quality.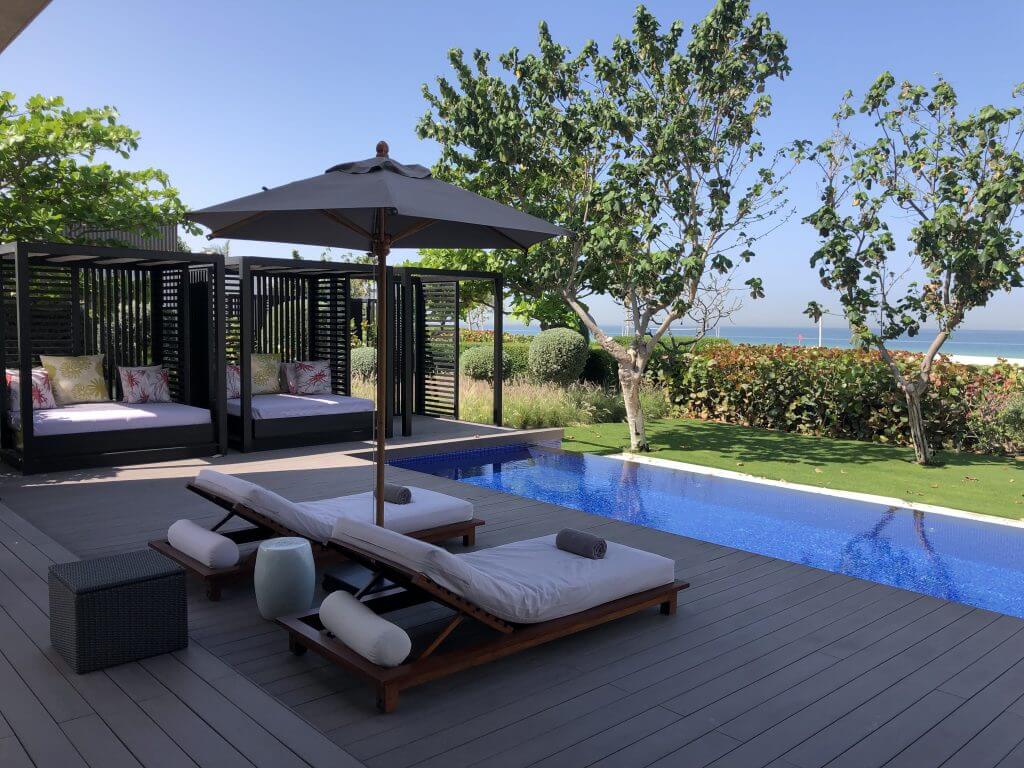 Inspiration has been followed by action:
For the personal retreat, we have considerably expanded our range of villas on FINDMYHOME.AT/PremiumLiving and even provided suitable offers internationally for the first time: www.findmyhome.at/ferienimmobilien
In order to provide more personalized service, our BLOG is undergoing an intensive relaunch, which will appear by the end of the year under the new name MYHOME and will allow for customized content compilation with their favorite genres from our "All about Living" editorial team.
Of course, the topic of nature and sustainability must not be neglected. With our platform FINDMYHOME.AT there is already since May its own real estate search for Responsible Homes.
https://www.findmyhome.at/responsiblehomes
At PremiumLiving sustainable real estate offers will be marked with an icon in the future and 1 x a year there will be an award for this important real estate species.
We're looking forward to traveling again next year and sharing our inspiration with them.
Cordial,
Benedikt Gabriel & Bernd Gabel-Hlawa
---
Landlust: Luxury real estate in the countryside
Urban: Luxury properties Vienna Urban
Villa location: Luxury properties Villa location
For ski fans: Luxurious living for ski fans
On the waterfront: luxurious living on the waterfront
Hotel service: Luxurious living with hotel service
Exquisite view: Luxurious living with an exquisite view
For golf fans: Luxurious living for golf fans
Classic elegance: Luxurious living in classic elegance