Truffle – what you should know about the precious fungus
The precious mushrooms, first of all the white Alba truffle, make the hearts of gourmets beat faster. But which truffle types are there at all, how to recognize good quality and how to store the coveted tuber – we refresh your knowledge together with the truffle expert Luca Miliffi from Cibus Italy.
In ancient times, truffles were considered an aphrodisiac. Today, the precious mushrooms, which always grow in symbiosis with certain species of trees or shrubs, are among the most sought-after and expensive foods in the world, which, according to their fans, elevate even the simplest dishes to culinary heights.
There are around 200 species of truffle in the world, but only a few have made it to the gourmet Olympus.
White truffle
This is especially true for the white truffle (Tuber Magnatum Pico), also called Alba or Piedmont truffle. It is not only one of the most sought-after, but also one of the rarest species, and is not nicknamed the "Queen of Truffles" for nothing. "It is iconic and the only exclusive truffle," Luca Miliffi is convinced.
Not least because the white truffle, whose season runs from the beginning of October to New Year's Eve, can not yet be cultivated. The coveted tuber is correspondingly expensive: the price per kilo averages between 4,500 and 5,000 euros, but can also be significantly higher in a bad year. However, white truffles are not only found in Piedmont, but also in Tuscany and central Italy or in Croatia.
Typical of the most exclusive of all truffles is the intense smell, while the taste is rather subtle. "It's at its best for the first three days, after which it rapidly loses odor, flavor and moisture," Miliffi knows.
This is also true when heated – so white truffles should only be shaved raw over food. "They are best eaten with simple dishes such as eggs, mashed potatoes or pasta – but only those made from egg dough," advises the truffle expert.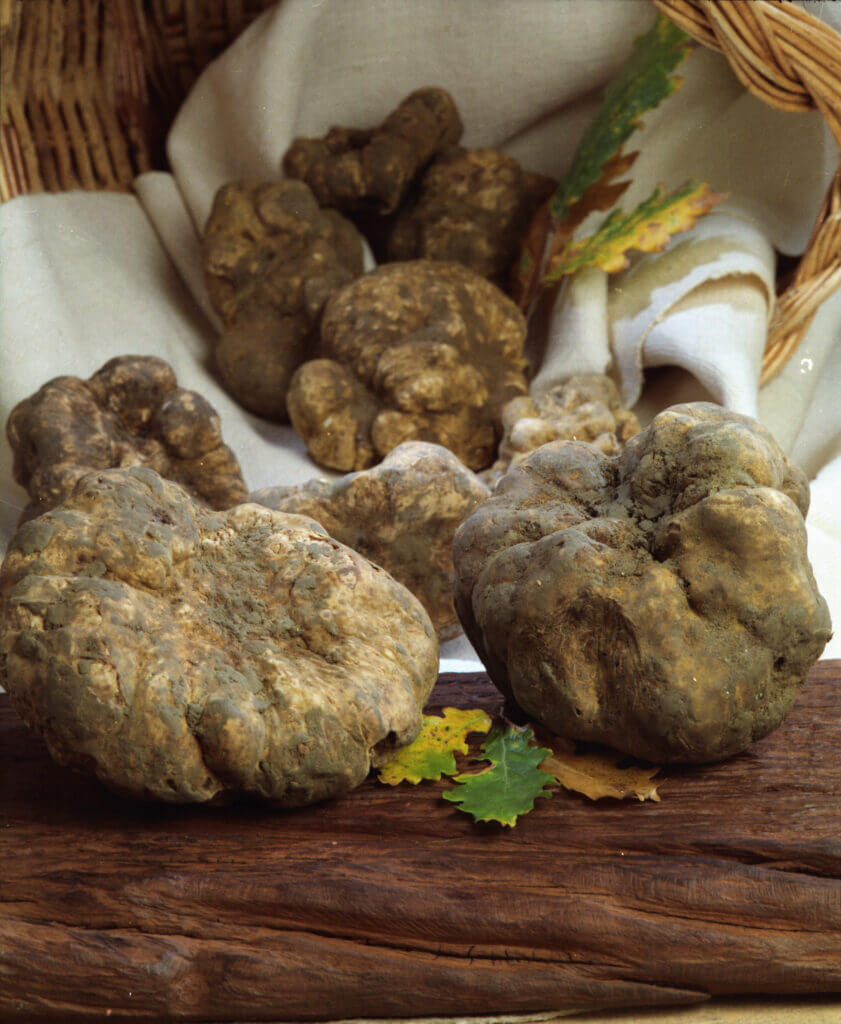 Black truffle
When the white truffle season is over, the black truffle (Tuber Melanosporum Vitt.), also known as the Périgord or winter noble truffle, follows. It grows not only in the southwest of France, where it is cultivated in truffle groves, but also in Spain, Italy, as well as in Australia. There it can be found from June to August, whereas in Europe it is found from December to March.
Unlike its white sister, the black truffle has less odor but more intense flavor. Therefore, it can also be used for cooking. Since it is more common, it is also much cheaper than the albatrüffel.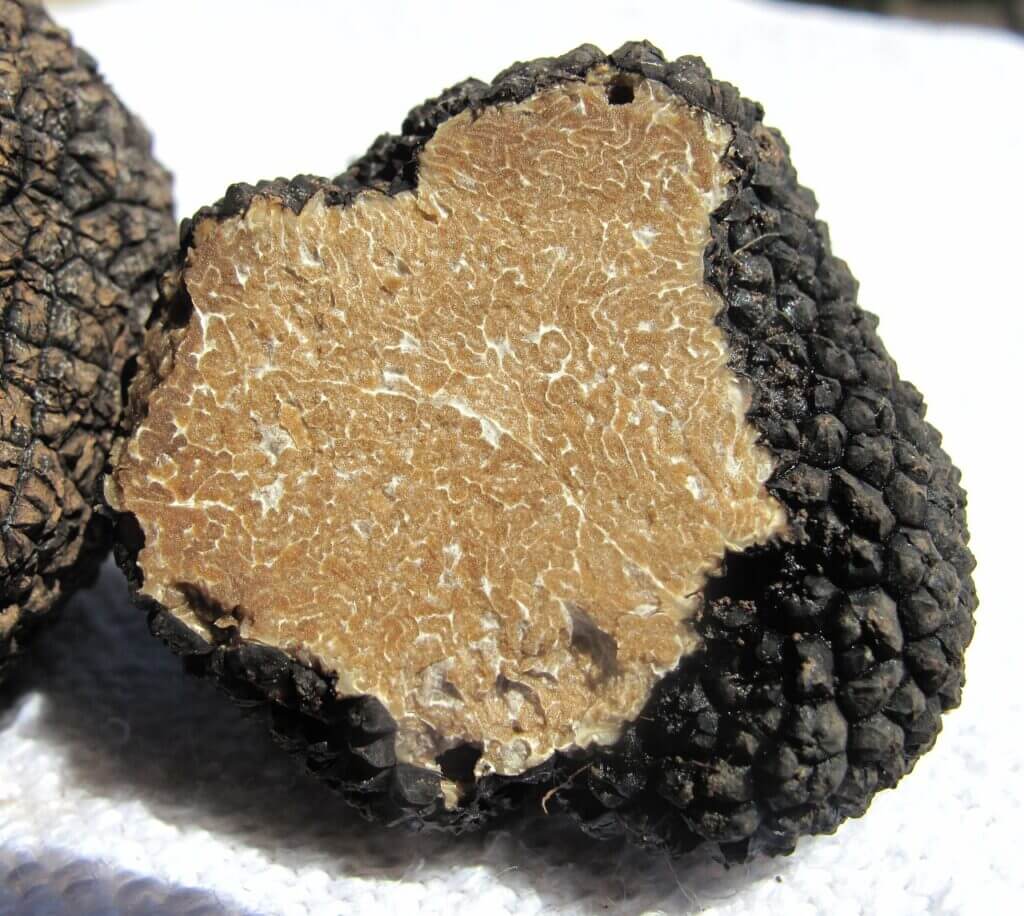 Other types of truffles
The summer or Burgundy truffle and the winter truffle are even more favorable, although these species do not come close to the Alba and Périgord truffles in terms of taste. Last but not least, the China or Asia truffle (Tuber indicum or Tuber himalayensis) should be mentioned: Although it has a great visual similarity with the Périgord truffle, it can absolutely not compete with it in terms of taste.
Matter of trust
For Miliffi, buying truffles is therefore a matter of trust. "You should ask the dealer for certificates. Or, from which hill the truffle comes," he advises. Because even a few meters could make a difference in taste. "Alba truffles, which grow under hazelnut bushes, are best," says the truffle expert. However, a trustworthy dealer is also important when it comes to the freshness of the truffles. This is given when the tuber is firm and without holes. "With white truffles, a slightly yellowish skin is another sign of freshness," Miliffi knows.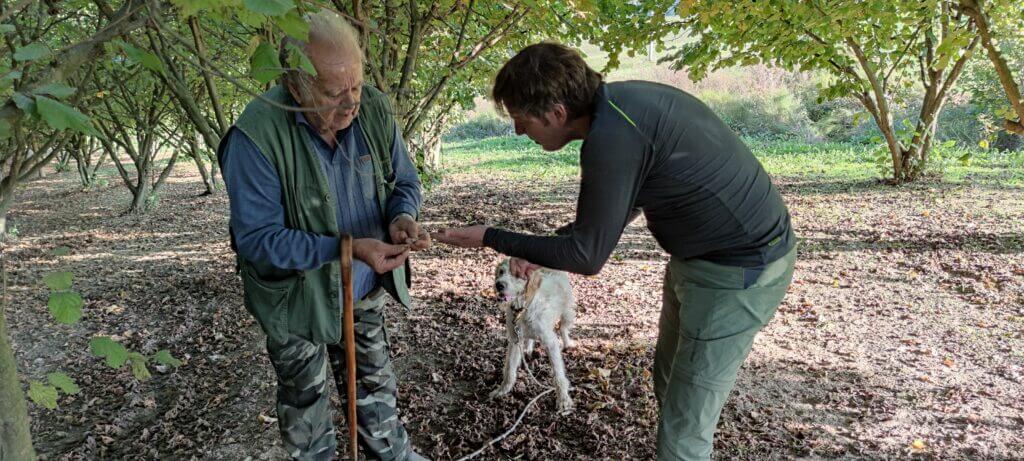 Well guarded
Truffles should ideally be enjoyed as fresh as possible. If the noble mushrooms still need to be stored, they should be wrapped in kitchen paper and kept in a jar with a screw cap. This should be opened every day, the paper should also be changed. "You can also put raw eggs in the jar, and they'll take on the truffle flavor," Miliffi says.
And he points out another point related to preservation: "The soil that is on the truffle should not be washed off, because it preserves".
From truffle oil and co.
Not everyone who appreciates the taste of fine mushrooms has the opportunity to enjoy it fresh. As an alternative in this case are recommended, for example, truffle creams, truffle pesto or truffle butter. Truffle oils are also available for purchase. However, Miliffi points out an important point in this regard: "It is forbidden by law to put fresh truffles in," Miliffi says. Instead, manufacturers would resort to natural, but in many cases also artificial, flavors. His advice therefore: "It is worth taking a close look at the list of ingredients".
Photos: Cibus Italy or Pixabay
---
Landlust: Luxury real estate in the countryside
Urban: Luxury properties Vienna Urban
Villa location: Luxury properties Villa location
For ski fans: Luxurious living for ski fans
On the waterfront: luxurious living on the waterfront
Hotel service: Luxurious living with hotel service
Exquisite view: Luxurious living with an exquisite view
For golf fans: Luxurious living for golf fans
Classic elegance: Luxurious living in classic elegance