Private Island Escapes – luxurious retreat in paradise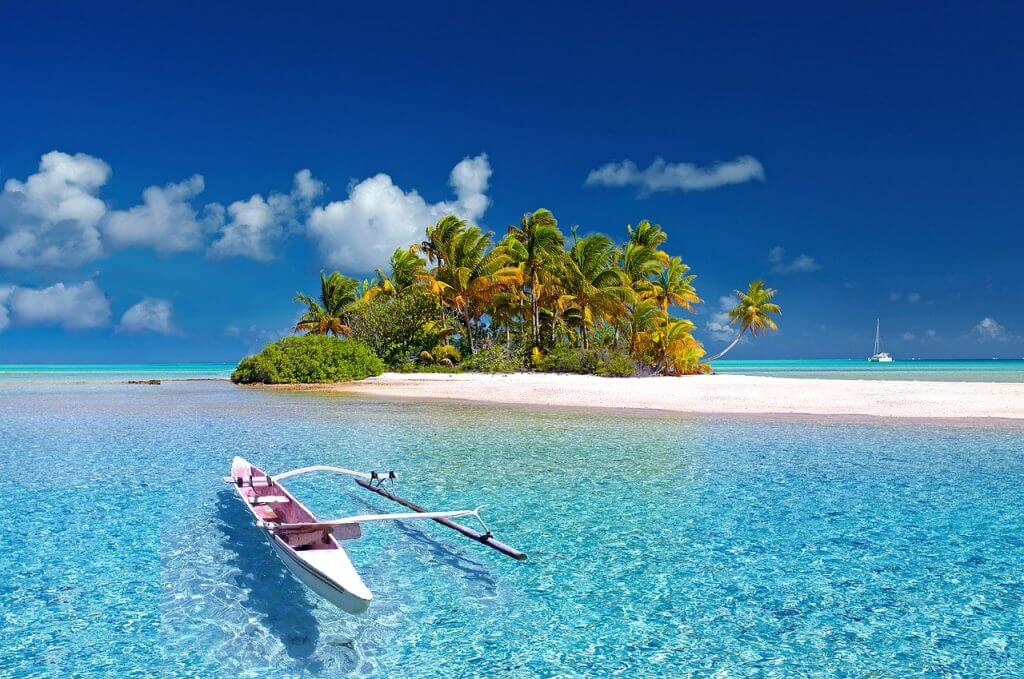 Imagine lying in the warm sun on a pristine beach surrounded by crystal clear turquoise waters and having an entire island to yourself. Private island stays are the epitome of luxury and exclusivity. They allow you to relax in secluded paradises that give the feeling of being there just for you. In this article, we invite you to discover the allure of private "Island Escapes" and explore the possibilities of an extraordinary vacation experience.
Unparalleled privacy
One of the most alluring aspects of a private island getaway is the unparalleled seclusion it offers. Without other guests you can enjoy the tranquility of your surroundings. The exclusivity of an entire island at your disposal allows you to completely relax and unwind, free from the distractions of the outside world.
Luxurious accommodation
Private island stays go beyond ordinary luxury accommodations. Here you will find luxurious accommodation that will satisfy even the most demanding wishes. From spacious villas and opulent beachfront cabanas to stunning overwater bungalows, accommodations are designed to provide the ultimate in comfort and elegance. Many private islands also offer personalized service with dedicated staff to ensure that every aspect of your stay exceeds your expectations.
Idyllic natural beauty
Private islands often offer breathtaking natural beauty with pristine beaches, tropical vegetation and stunning landscapes. Whether in the Caribbean or other exotic locations, these retreats offer a front row seat to admire the wonders of nature. Dive into the turquoise waters, explore vibrant coral reefs or hike through fascinating rainforests – the possibilities for nature appreciation are endless.
Exclusive activities
Private islands are not only about relaxation, but also about a wealth of exclusive activities that will make your stay even more enjoyable. Explore the surrounding waters while snorkeling, scuba diving or kayaking, take a sunset boat ride or treat yourself to a rejuvenating spa treatment. Private islands often have gourmet restaurants where experienced chefs prepare exquisite meals.
Tailored experiences
The beauty of a private island stay is the ability to tailor the experience to your specific needs. Whether you prefer a romantic getaway, a family trip or a get-together with friends, private islands can meet your needs. The staff will make sure that every detail of your stay suits your preferences. This level of customization ensures that your stay will be a memorable one.
As you can see, private island stays offer a level of luxury and privacy unmatched by any other vacation experience. With their breathtaking beauty, luxurious accommodations, exclusive and customized experiences, these secluded paradises offer the opportunity to switch off and immerse yourself in a world of serenity and pleasure – whether you are looking for relaxation, adventure or a combination of both. We present you two possible island accommodations of the finest.
Como Parrot Cay
Experience true luxury accommodations in the idyllic Turks and Caicos Islands in a quiet and secluded retreat. Here you can reside in exclusive villas designed by renowned designers such as Donna Karan. In the resort's stunning beachfront cottages and villas, you'll be pampered by world-class butler service and can completely unwind in the heated plunge pools. But it's not just the glamor of the stars, a diverse wellness offering consisting of yoga retreats and a spa program promises you an unforgettable stay. However, such luxurious stays come at a price – the rooms cost between €900-2,300 per night, while the beach villas cost around €3,600.
Laucala Island
Travel to this charming island in Fiji is extremely convenient, as the resort has its own airport. A wealth of amenities await you on a 3,460-acre estate. These include 14 boats for exploring the surrounding area, eight local horses for unforgettable horseback riding excursions, a world-class golf course, and 25 stunning villas surrounded by coconut plantations, mountains, and beaches. Each villa has a private infinity pool that gives you unparalleled views of the island landscape. Prices for three nights (minimum stay) are around €5,200 – once digested, you'll never want to leave!
---
Landlust: Luxury real estate in the countryside
Urban: Luxury properties Vienna Urban
Villa location: Luxury properties Villa location
For ski fans: Luxurious living for ski fans
On the waterfront: luxurious living on the waterfront
Hotel service: Luxurious living with hotel service
Exquisite view: Luxurious living with an exquisite view
For golf fans: Luxurious living for golf fans
Classic elegance: Luxurious living in classic elegance