Budget friendly renovation of the house
A home renovation can be an exciting way to improve the appearance and functionality of your home. However, many think that renovation must be costly. But there's good news for anyone looking to freshen up and beautify their home without breaking the budget. With a few clever tips and tricks, you can make your home shine while saving money. Discover cost-effective solutions that will enhance your home and increase your comfort without straining your finances.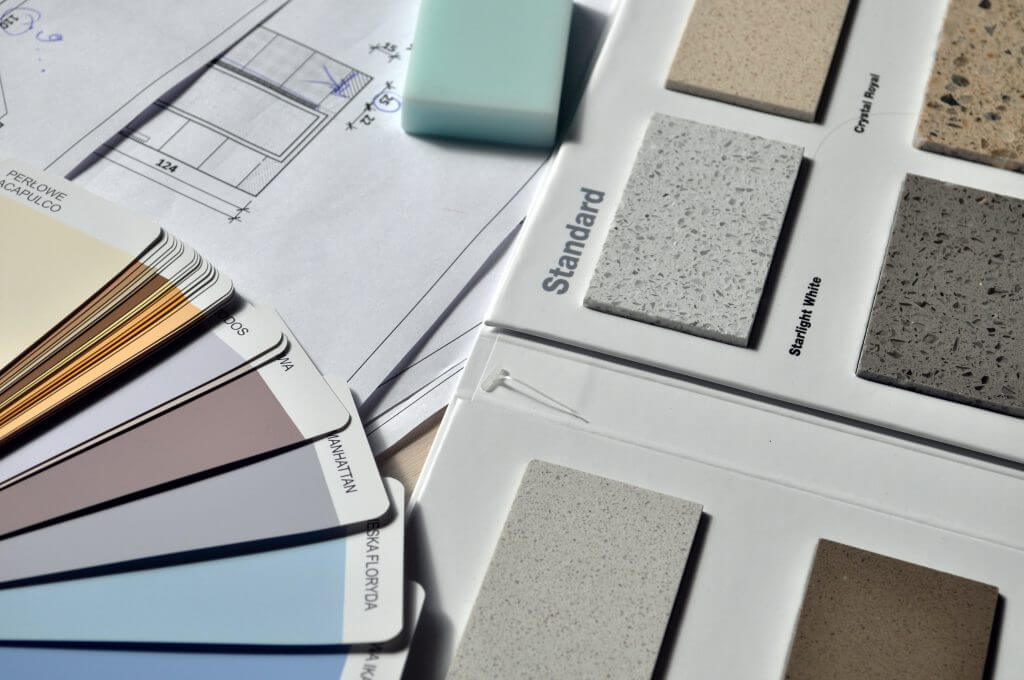 Good planning is the key
Before you start renovation, thorough planning is essential. Define your renovation goals and priorities. Make a detailed list of the work and materials required. Careful planning can help you avoid unnecessary expenses and use your budget efficiently.
Price-conscious purchasing
When buying renovation materials and products, look for cost-effective options without sacrificing quality. Compare prices, look for special offers and discounts, and consider buying used materials. Sometimes you can also take advantage of seasonal sales or promotions for additional savings.
Focus on core areas
When renovating, focus on the core areas that have the most impact on the overall look. Make sure key elements such as flooring, walls, lighting and plumbing are in good condition. By targeting these areas for renovation, you can make a big difference in the aesthetics and functionality of your home.
Upcycling and recycling
One of the best ways to renovate your home in a budget-friendly way is to reuse existing materials and furniture pieces. Consider whether certain items can be upgraded with simple repairs or a creative makeover. Old furniture can be revived with fresh paint or new covers. Also, look around for thrift stores or flea markets to find unique pieces that will add a personal touch to your home. Upcycling and recycling will give your home a unique charm while saving you money on buying new items.
Prioritization according to need
It's important to prioritize your renovation projects. Start with the most urgent repairs or the areas you care most about. By implementing renovation plans in stages, you can better control costs and keep an eye on your budget.
DIY projects
Many renovation works can be done by yourself. Take the time to research DIY tutorials and how-to guides to do minor repairs, painting, or installing new fixtures yourself, for example. With a little skill and dedication, you can achieve amazing results and save significant money in the process.
Small changes, big effect
Sometimes even small changes can make a big difference. Replace old doorknobs and cabinet handles with modern models, or update your lighting by replacing lampshades or light bulbs. These simple and inexpensive improvements will instantly give your home a contemporary look.
A budget-friendly home renovation requires careful planning and prioritization. With the right strategies, you can make your home shine without breaking your budget. Use DIY projects, upcycling and price comparisons to make cost-effective renovations that enhance your home and reflect your style. Whether it's small improvements or larger projects, Budget Friendly will help you achieve your renovation goals while being financially responsible.
---
Landlust: Luxury real estate in the countryside
Urban: Luxury properties Vienna Urban
Villa location: Luxury properties Villa location
For ski fans: Luxurious living for ski fans
On the waterfront: luxurious living on the waterfront
Hotel service: Luxurious living with hotel service
Exquisite view: Luxurious living with an exquisite view
For golf fans: Luxurious living for golf fans
Classic elegance: Luxurious living in classic elegance